Harlem Capital's 2022 Year in Review
by Harlem Capital
By Melody Hahm and Gabby Cazeau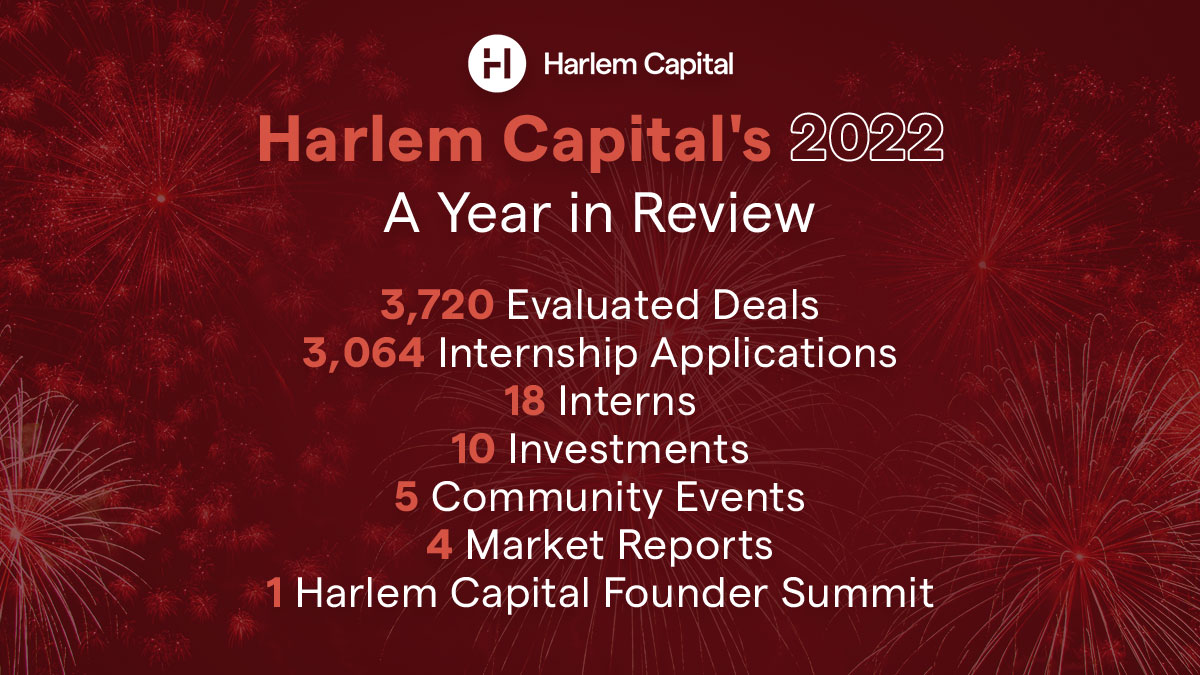 2022 was quite the year and kept the Harlem Capital team incredibly busy. Before we embark on a fresh 2023, we wanted to look back on the year that was for our team, founders, and community! After all, in order to look ahead, we must first reflect on what we've accomplished. Stay in the know by subscribing to our monthly newsletter. Let's get into it 👇
January 2022: Jumpstarting a Momentous Year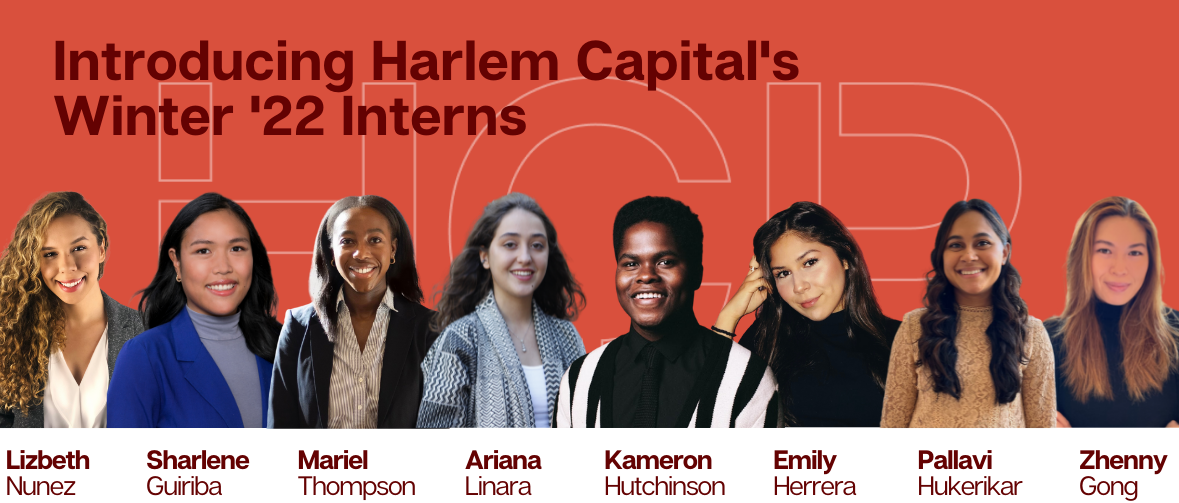 We kicked off the year with our 14th intern class!
Portfolio news: ChatDesk announced its $7M Series A and we announced our investment in The House of LR&C, the fashion house created by Ciara, Russell Wilson, and led by Christine Day, the former CEO of Lululemon.
February 2022: One for the History Books
For the first time, Harlem Capital worked with Crunchbase to publish one of our cornerstone reports – Our Annual Diverse Founder Report! It was bigger than ever before – HCP had 28 companies on this list of Black and Latino startups that have raised at least $1M. We were pumped to celebrate the 29 Black- and Latino-founded unicorns – the most ever!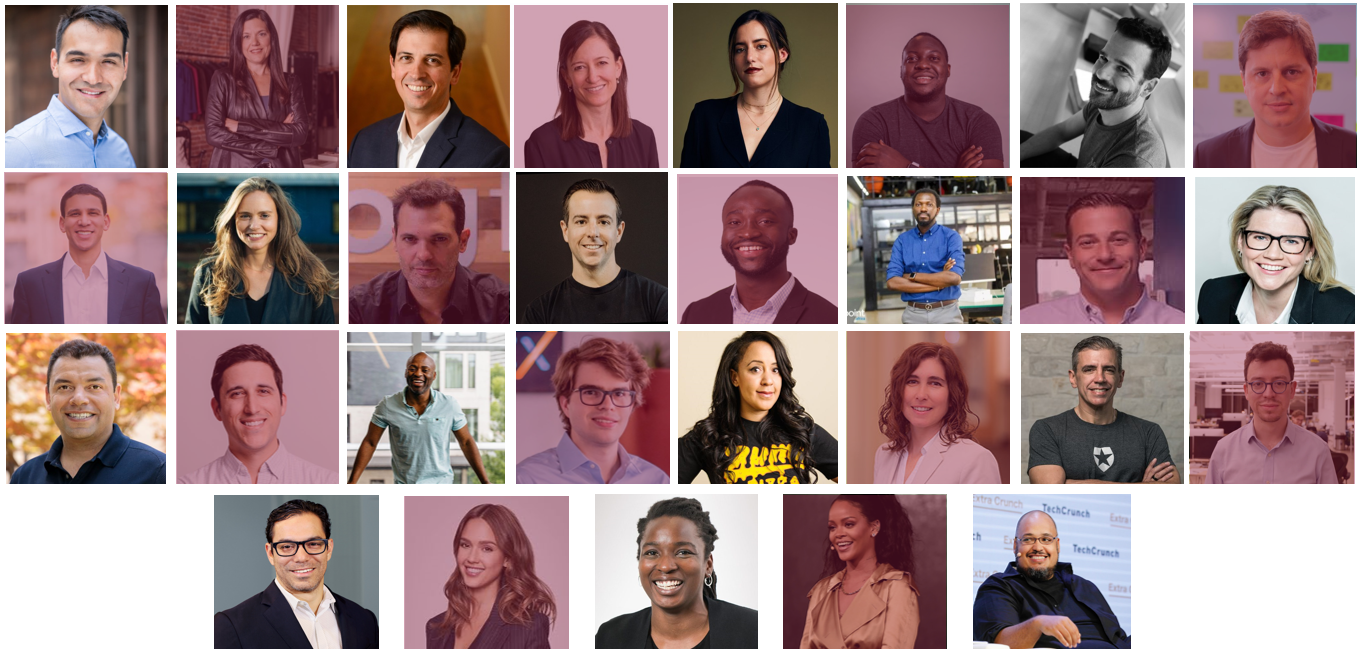 March 2022: Investing in Women Every Day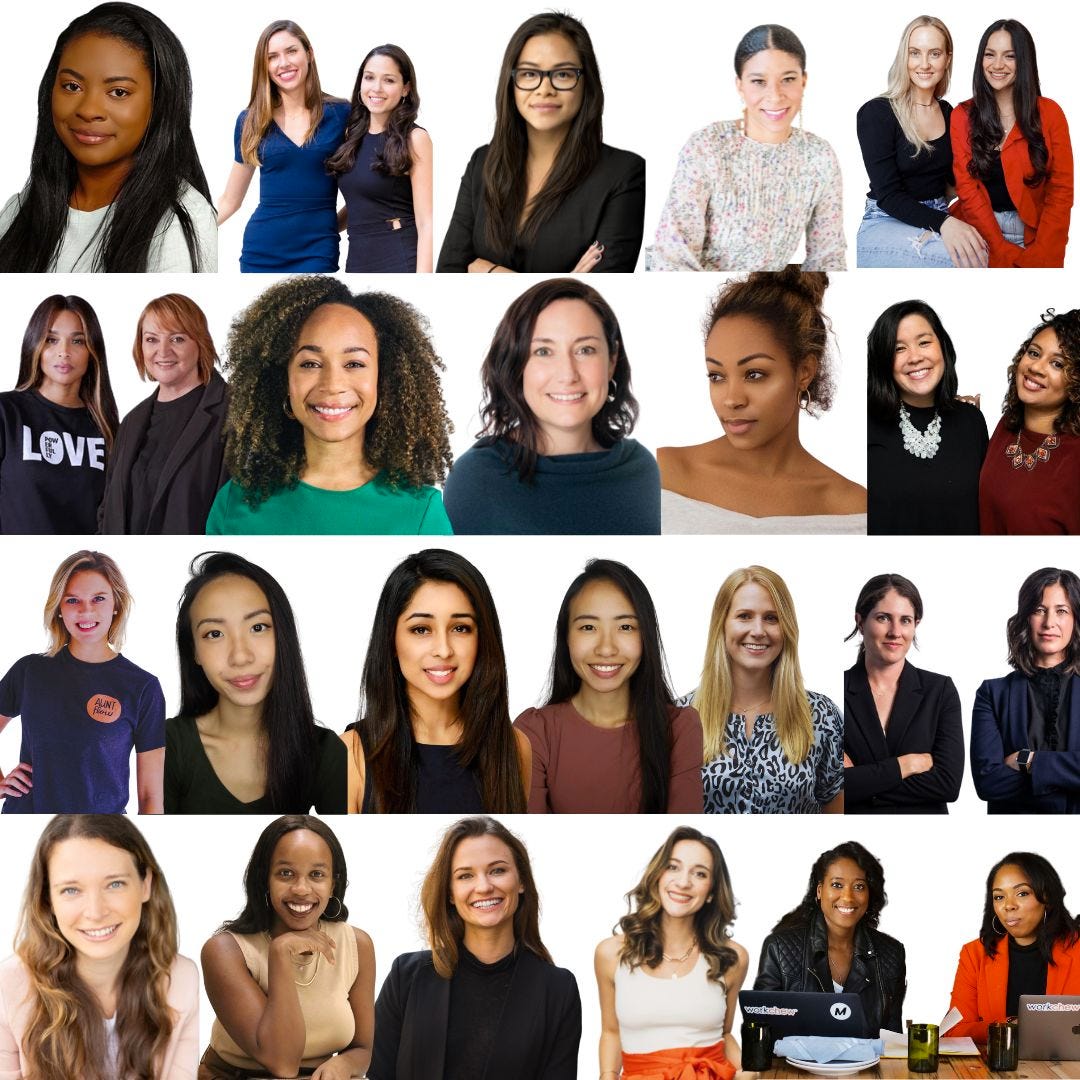 We at Harlem Capital have the privilege of investing in & partnering with incredible women founders. 💪🏾💪🏼💪🏿💪🏽 To date, we have invested in 29 women-led companies. Our founders are leading & growing diverse teams. Many are working moms & some of the strongest people we know.
This month we wrapped up all 6 episodes of our Crypto Convos Podcast Series! We heard from the world's top Web3 investors & innovators who shared their vision of how to make crypto more accessible.
Jarrid & Henri were featured in AfroTech's inaugural Future 50 list.
Portfolio news: Ruben Flores, Founder of CashDrop, presented his case study at Harvard Business School. The case features his background as an undocumented immigrant in the United States, his previous business ventures, and his views on the influence of venture capital on business.
April 2022: Blooming in Latin America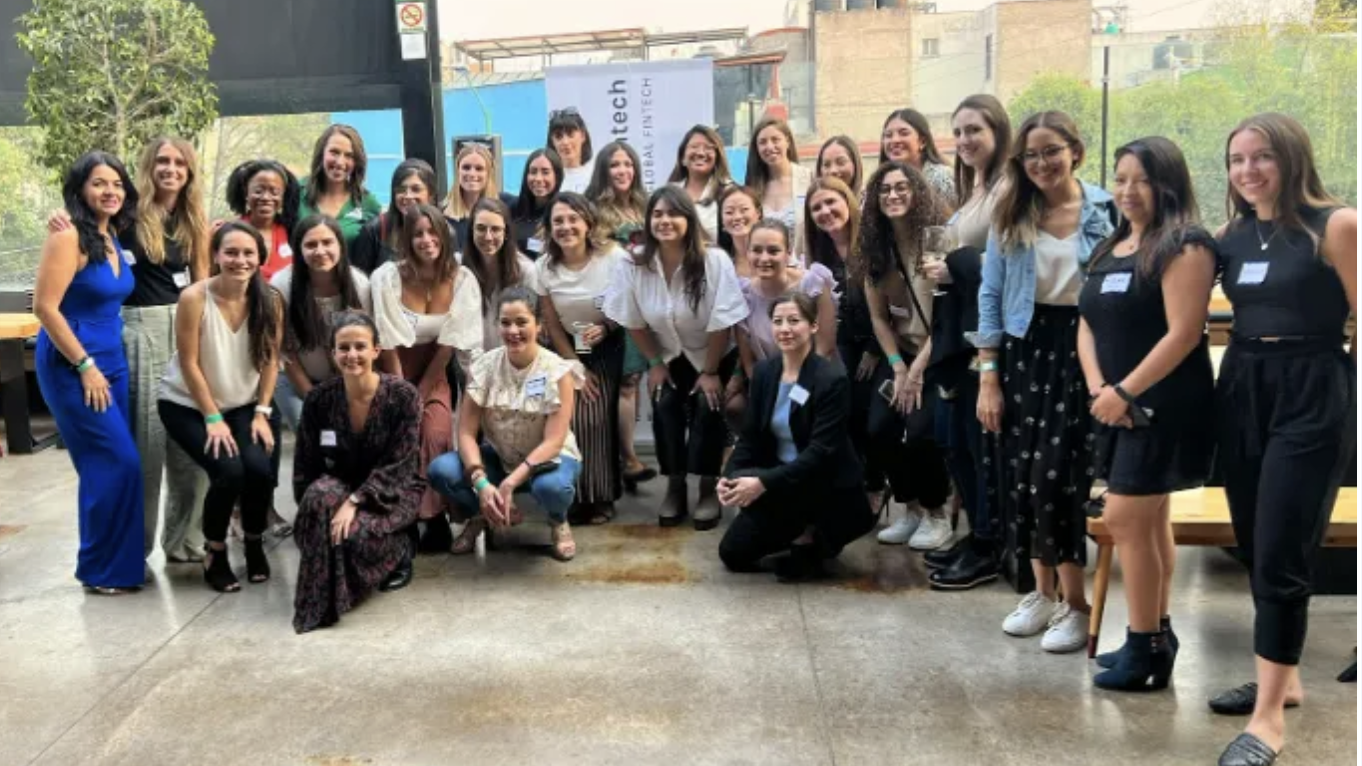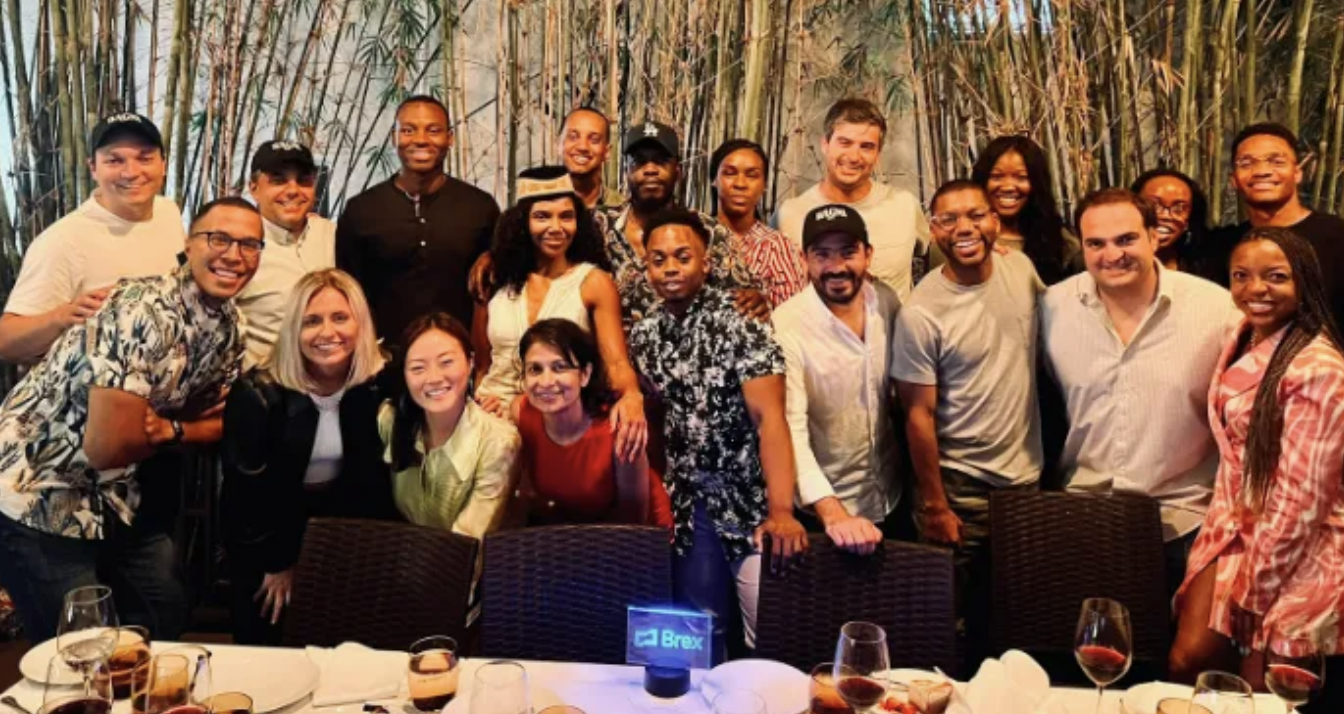 May 2022: Recognizing Asian Excellence
Right on the heels of our quarterly retreat in Mexico City, we launched our inaugural Latin American Women Founders report! The report analyzes the 128 women-founded startups that raised VC funding in 2021.
We commemorated Asian Pacific American Heritage Month – we at Harlem Capital love celebrating the richness and complexity of everyone's individual backgrounds! Melody Hahm spoke at the Community-Led Summit about how it's impossible to build inclusive communities without an inclusive team.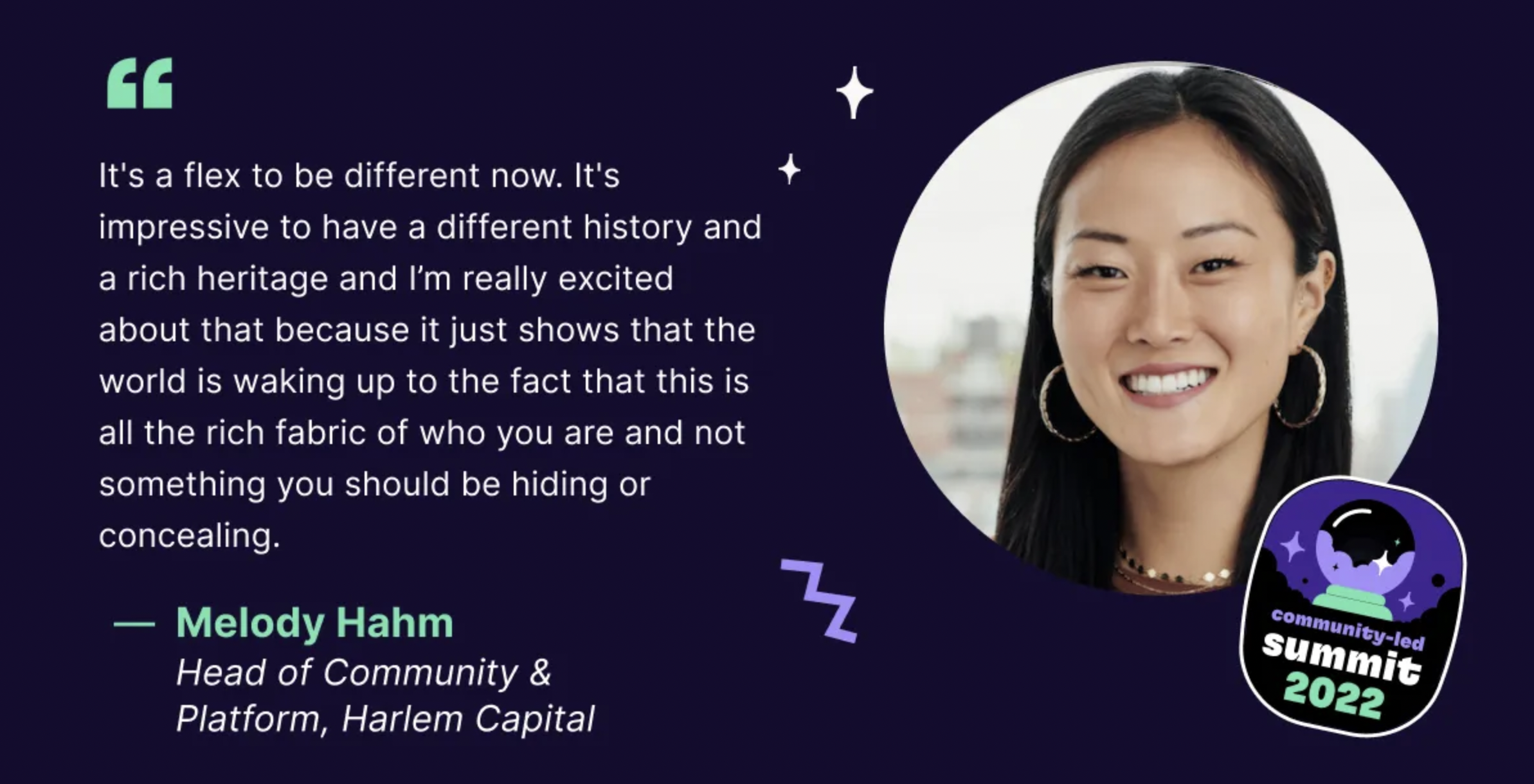 June 2022: The Pursuit of Equity & Access
We marked the start of summer with the vibrant Harlem Capital community at our Summer Soiree in New York City. As a fully remote team, this annual event is a wonderful chance for all of HCP to get together with founders, LPs, interns, and partners who are building alongside us.
Senior Associate Nicole DeTommaso sat down with NPR's Morning Edition to talk about venture capital 👉🏽 Nicole x NPR Morning Edition.
We're often asked about our secret sauce at Harlem Capital – and it's our interns! We shared the origin story about our Intern program and the legacy and network effects we're building in tech, VC, and PE. Read more here.
July 2022: The Freedom to Disrupt
Our 2Q22 U.S. Diverse Fundraising Insights Report tracks the # and $ volume of capital raised by diverse founders across funding stages (Source: Crunchbase's Diversity Spotlight data).
The More Equity podcast, the gift that keeps on giving 🎧🎙️

Binge our entire LP series where Henri and Jarrid reflect and connect with the limited partners who helped bring Harlem Capital to life.

Zooming into E-Commerce Disruption ⚡

We hosted our e-commerce founders to talk through their experiences and key learnings. Over the years we have recognized that some of the best resources for the founders in the HCP ecosystem are our other founders. We love to see our portfolio companies collaborating as they build the next generation of e-commerce companies. There's room for everyone at the top!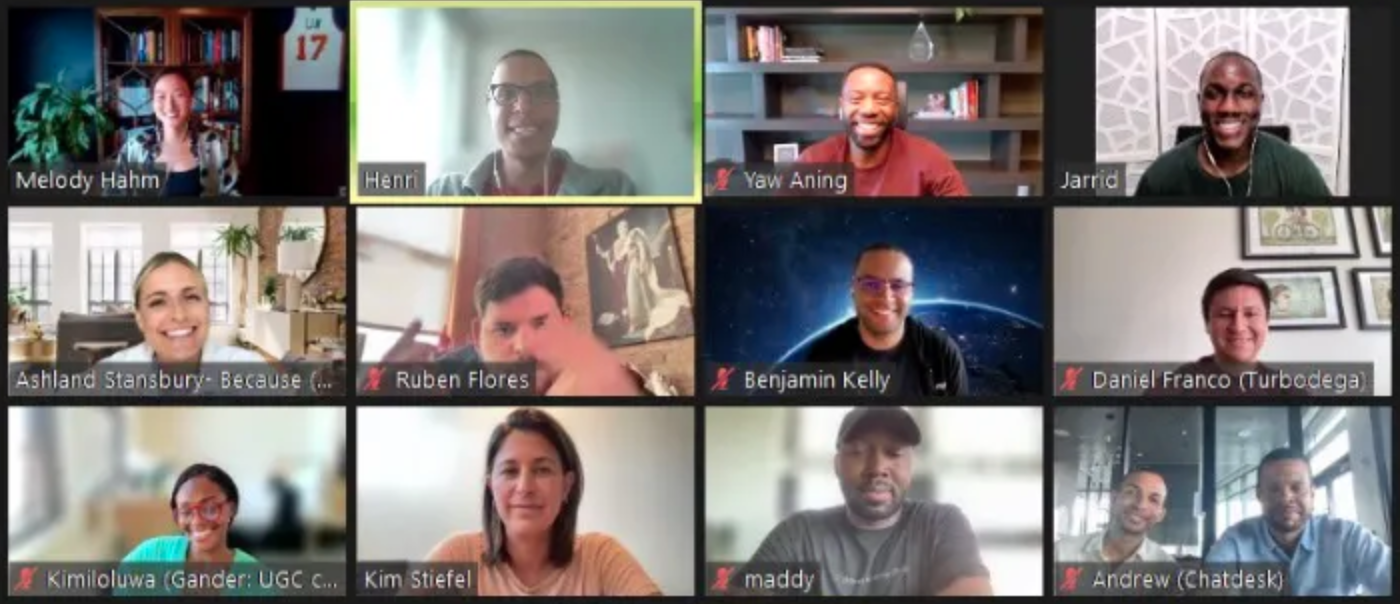 Portfolio news: The Moving Analytics team announced their $20M Series A led by Wellington Management and Seae. Harsh Vathsangam and Ade Adesanya are building the #1 at-home cardiac rehab program.
August 2022: An Unforgettable Homecoming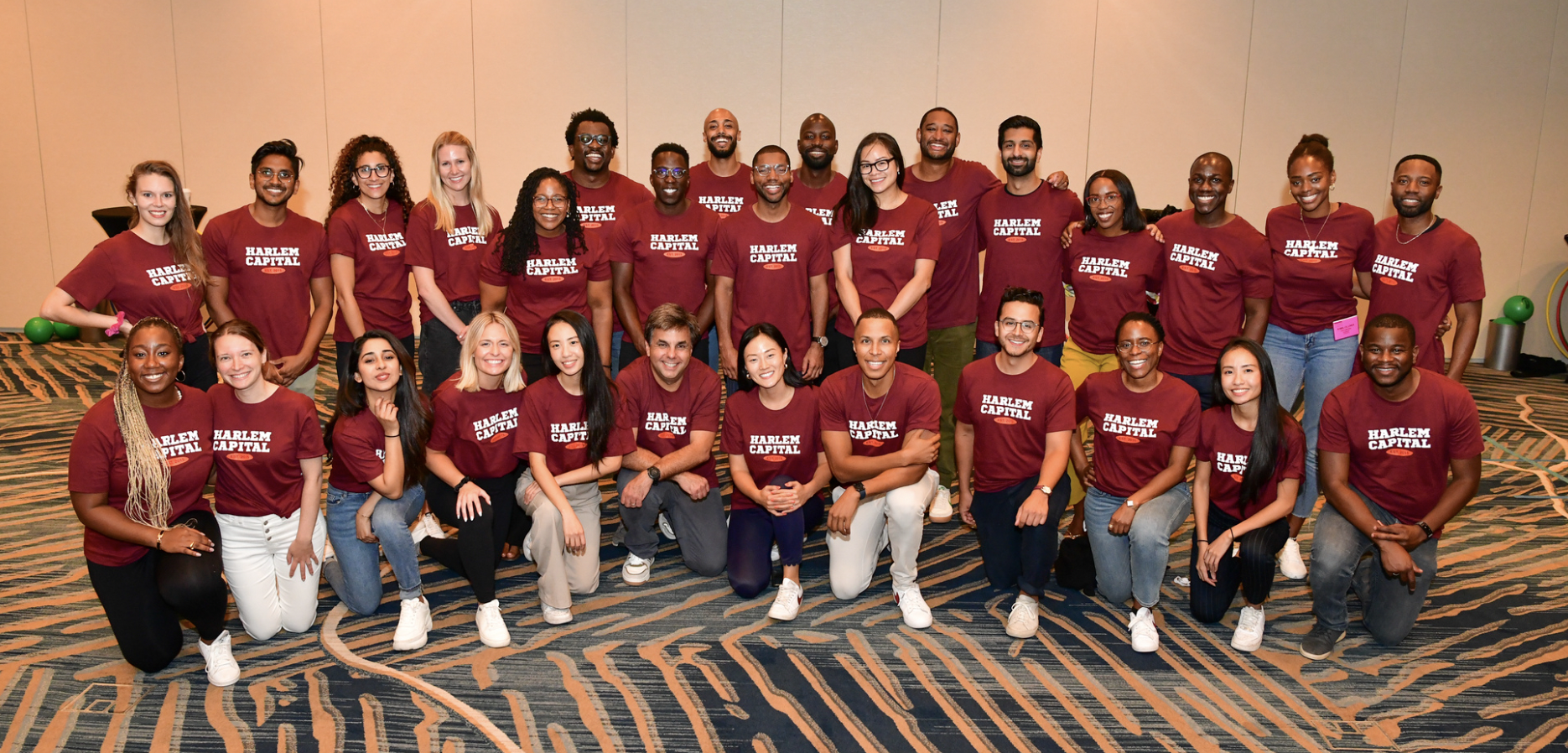 We held our second annual Harlem Homecoming in Dallas, Texas in collaboration with Deloitte.

Harlem Capital's founder retreat is a cornerstone of Harlem Capital. We hosted our second annual Harlem Homecoming in Dallas, Texas last month.

The theme this year: The Road of Resilience. Amid a market downturn, inflationary pressures, and the arduous task of hiring and managing distributed teams, we programmed a two-day event filled with tactical and strategic learning. But we also wanted to take the chance to recognize and value our founders as holistic human beings with a strong emphasis on mental wellness – because in order to nourish others you must first nourish yourself.
Our founders flew in from all around the country (and globe) – traveling from Columbus, New York, Miami, Indianapolis, San Francisco, and Nairobi.

Portfolio news: We led Lami's $3.7 seed extension. Lami, an end-to-end digital insurance platform & API, marks our second investment in Africa. Congrats to CEO Jihan Abass & the team!
September 2022: Secret Sauce of Top Founders
7 Traits of Top Founders: Seed stage investing is an art, not a science. And in a similar vein, there's no one size fits all founder. We asked six unique investors at funds like Sequoia, Lightspeed, and Bessemer who picked founders at the seed stage before their companies scaled to unicorn status. We distilled their insights into 7 key traits.
Celebrating Hispanic Heritage month: The U.S. Latino population is a massively under-tapped opportunity. Yet, <2% of VC funding goes to Latino founders. Harlem Capital is proud to be in the company of other diversity-focused funds deploying capital to Latino founders right now: VamosVentures, L'ATTITUDE VENTURES, Chingona Ventures, Act One Ventures, Supply Change Capital, Ulu Ventures
Our Principal Gabby took the main stage at the Latitude LatAm conference in Sao Paulo, Brazil. She shares her takeaways here. Parabéns!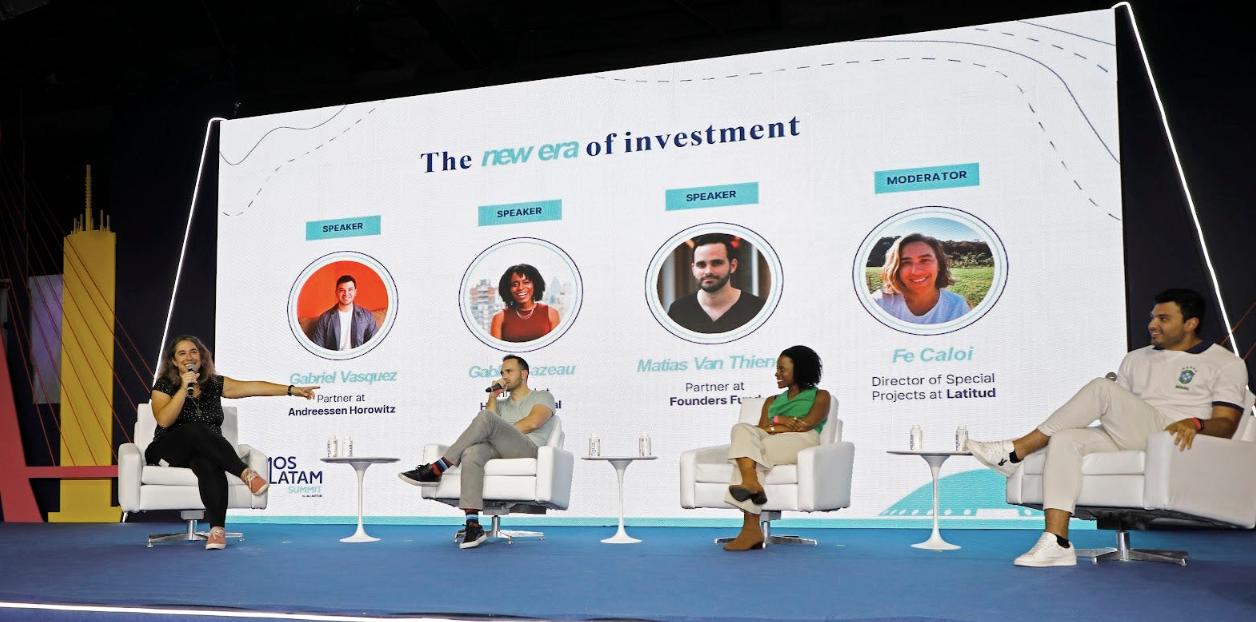 Portfolio news:

Headspace acquired Shine! Congrats to founders Marah Lidey & Naomi Hirabayashi on this momentous milestone. We're excited to see Shine continue to change lives within its new home at Headspace, the bonafide destination for mental wellness.
Portabl is redefining financial access in Web2, Web3 & beyond. We're so proud to lead the company's $2.5M seed round!
October: Primers, Pitches and Podcasts, Oh My!
The Harlem Capital Syllabus: our one-stop shop to get up to speed on venture, fundraising, and building startups. Since Harlem Capital's inception, the syllabus has been the cornerstone of our Internship program. As we work toward our mission to change the face of entrepreneurship and create more diverse investors, we've decided to release the HCP Syllabus to the community.
Harlem Capital's E-Commerce Enablement Market Map: To date, HCP has made 17 investments in the e-commerce enablement space. In this report, we break down the e-commerce market into 10 verticals and delve into the five developing verticals we're eyeing.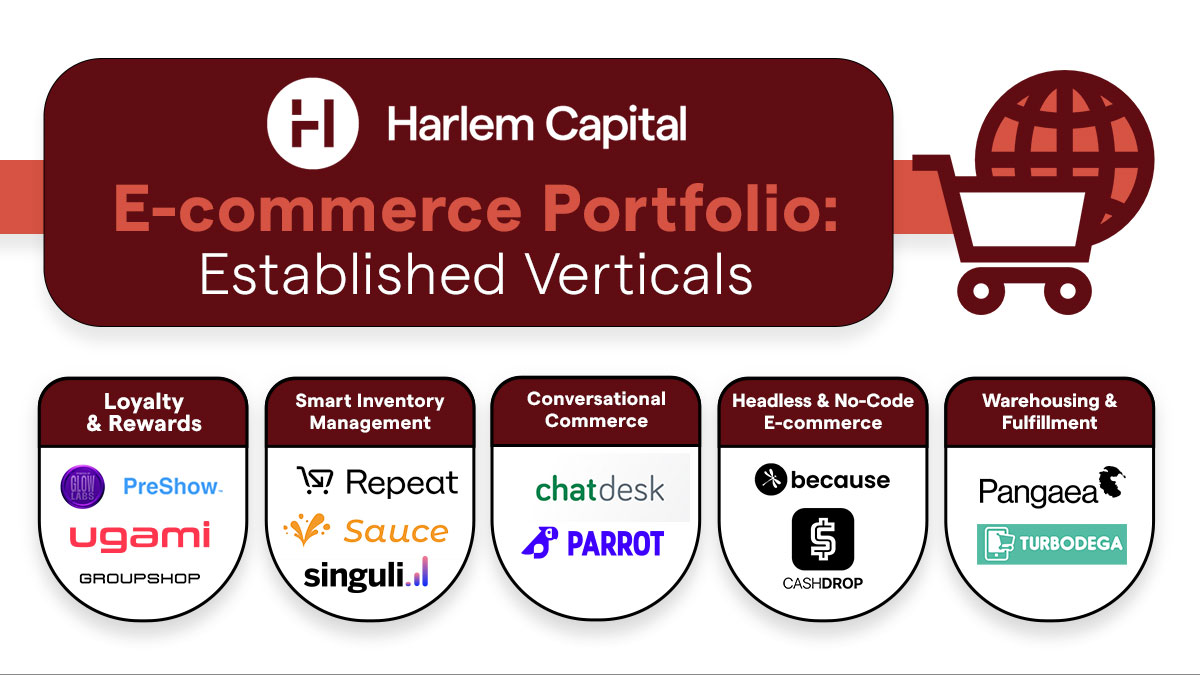 Portfolio news: Staax started the month off strong with an investment by Spark Esports & Entertainment. The social investment payments platform was also selected to present at TechCrunch Disrupt as a Top 20 startup – read more here.
November 2022: A Harlem Harvest to Remember

Crypto in Color at AfroTech 🔥

We hosted our third-ever "Crypto in Color" dinner at Afrotech Austin! It was a vibrant and meaningful evening of conversation hosted by Visa. We love breaking bread & boundaries in community.
"Crypto in Color" is an HCP community initiative focused on educating and empowering diverse individuals to take advantage of wealth generation through crypto & Web3.

Harlem Capital On Campus 🎓

We launched a new initiative to make VC accessible to future student founders and investors! Nicole DeTommaso is headed to college campuses across the U.S. to demystify VC for founders looking to raise capital & aspiring investors looking to break into the industry. Her first stop was at UC Berkeley's Haas School of Business. The inaugural event revealed some great insights into the state of budding VCs and founders.

Jarrid is a Crain's New York 40 Under 40 Honoree

Congratulations to Jarrid for being recognized among New York's top executives!

Portfolio news:
December 2022: Topping the Charts
The Harlem Capital Community is all over the 2023 Forbes 30 Under 30 list! We celebrate our team and HCP founders who are making transformative changes within their industries and beyond.
Our "More Equity" podcast series: Diverse Emerging VC Managers

Catch up on Gabby's conversations with the next generation of venture capitalists about launching a new fund, how to differentiate yourself from the lot, and the trials and tribulations of starting your own venture.

Art Basel 2022 🎨 We came, we hosted, we mingled. Loved spending time with old & new friends at our ✨Welcome to Miami✨ event alongside Alpaca VC, ANIMO Ventures & Burkland. What an incredible group of founders, investors & creators!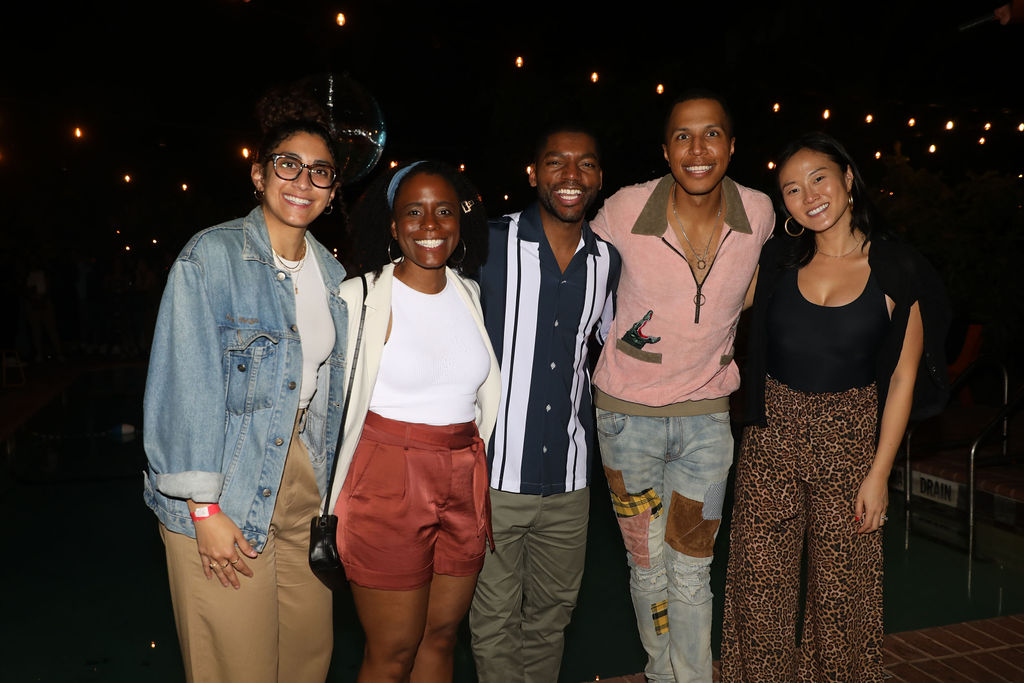 That's a wrap on a twinkling 2022! See you next year!