HCP's Intern Legacy: Our Network Effect
by Harlem Capital
By Harlem Capital Principal Gabby Cazeau
What is Harlem Capital's secret sauce? Ask any team member and you'll likely hear one resounding answer: our interns! Why? First, let me tell you a story:
Our intern program had a simple start. Back in 2018, Harlem Capital was an angel syndicate with a big vision. The team was burning the midnight oil to build Harlem Capital as a part-time venture – after the workday and on the weekends. As the team had an eye on growing bigger and launching a fund, they had to think about how to manage the additional deal flow and work that would require. And beyond Harlem Capital itself, data showed that a core way to increase the number of diverse companies that get invested is to have more diverse investors.
But the team saw from diverse peers how hard it was to get into VC and build the right experience to get a role at established funds. So how could you get more diverse companies funded if it's hard for diverse investors to get roles at VC funds? And how does Harlem Capital scale itself?
Launching an intern program solved two challenges at once:
1) Support to help scale a growing firm
2) Provide a pathway for women and minorities to get into venture capital
So, the team built a part-time, remote internship to give anyone a chance to learn and grow in VC.
Enter our illustrious interns!
To say the intern program has grown dramatically is an understatement. Today, Harlem Capital's internship is a unique part-time VC internship program that provides opportunities for undergrads, MBA students, and full-time professionals to learn about VC in a hands-on way. Out of 8,617 applicants, we have now had 82 interns, equating to an overall 1.0% acceptance rate. We're currently working with our 14th intern class!

We are thrilled to see this community grow and the legacy of the internship program across the VC, PE, and tech ecosystem. While we can't take all the credit for each of their roles, we love to see where interns have ended up. So what exciting places have our interns gone to? Let's dive in!
Interns in Venture Capital
We've had 29 interns go on to full-time roles at other venture capital firms. Four have gone to work at Harlem Capital full-time. One exciting highlight is that we've co-invested in deals with former interns.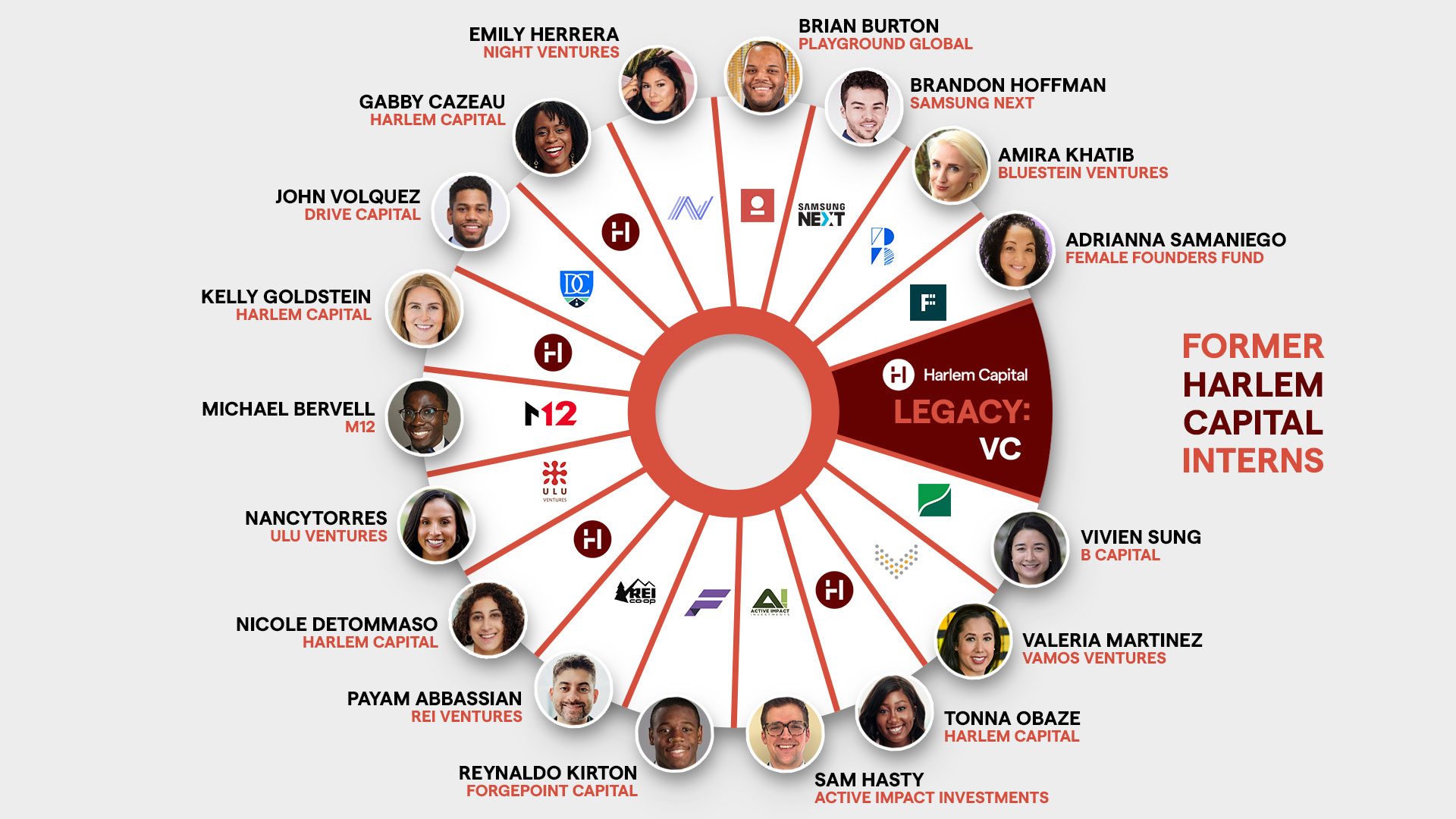 Interns in Private Equity
Harlem Capital's Managing Partners started the firm while working in Private Equity. One intern is now at their former firm, ICV Partners.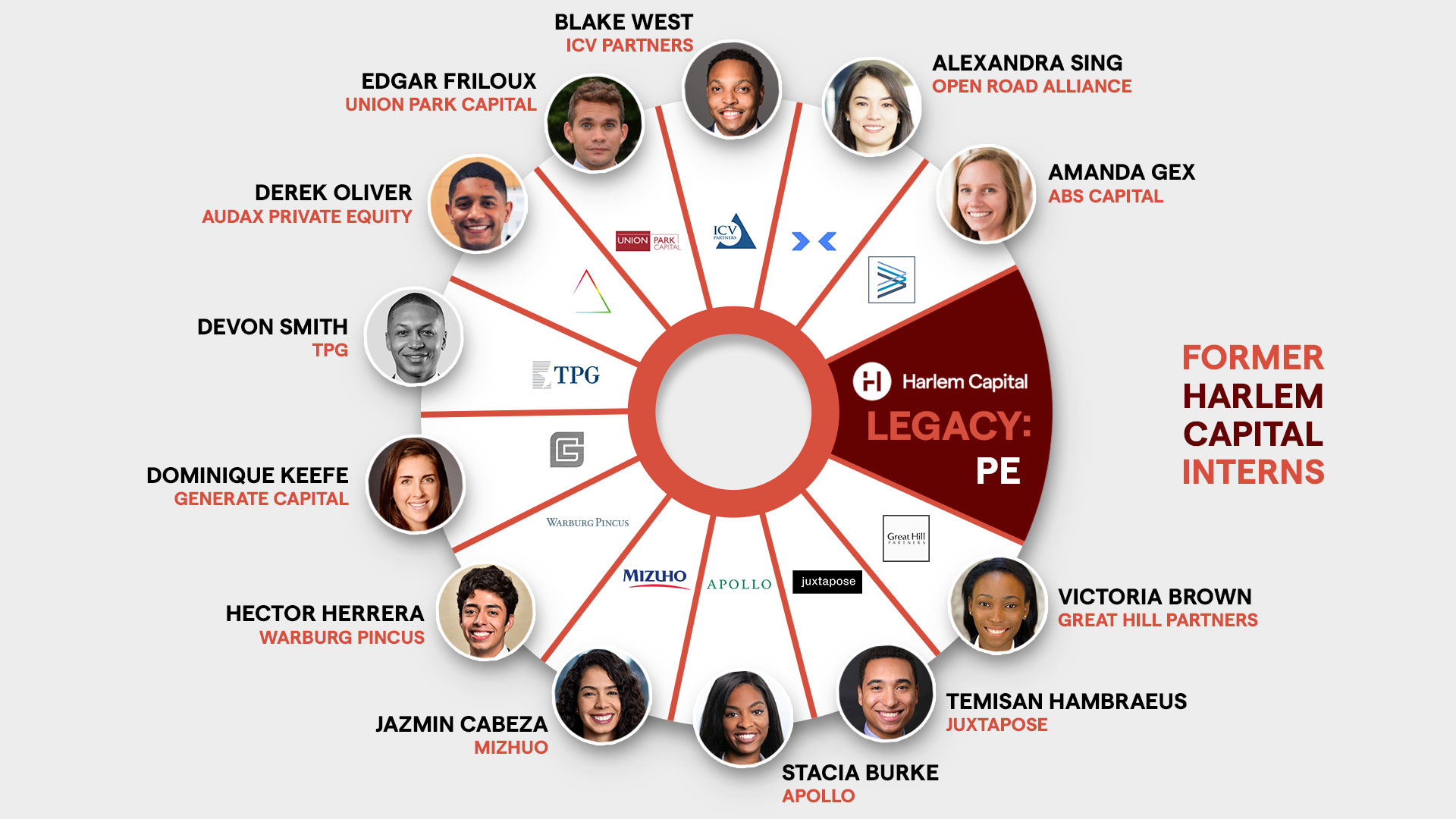 Interns at Startups
Five of our interns have chosen to work at innovative startups and continue to build in the tech ecosystem.
Interns as Founders
One thing we didn't predict is that several interns would go on to become founders themselves Five of our interns have launched their own startups.
Interns in Big Tech
Our interns have gone on to big tech companies like Meta, Google, Robinhood, and Drift, among others.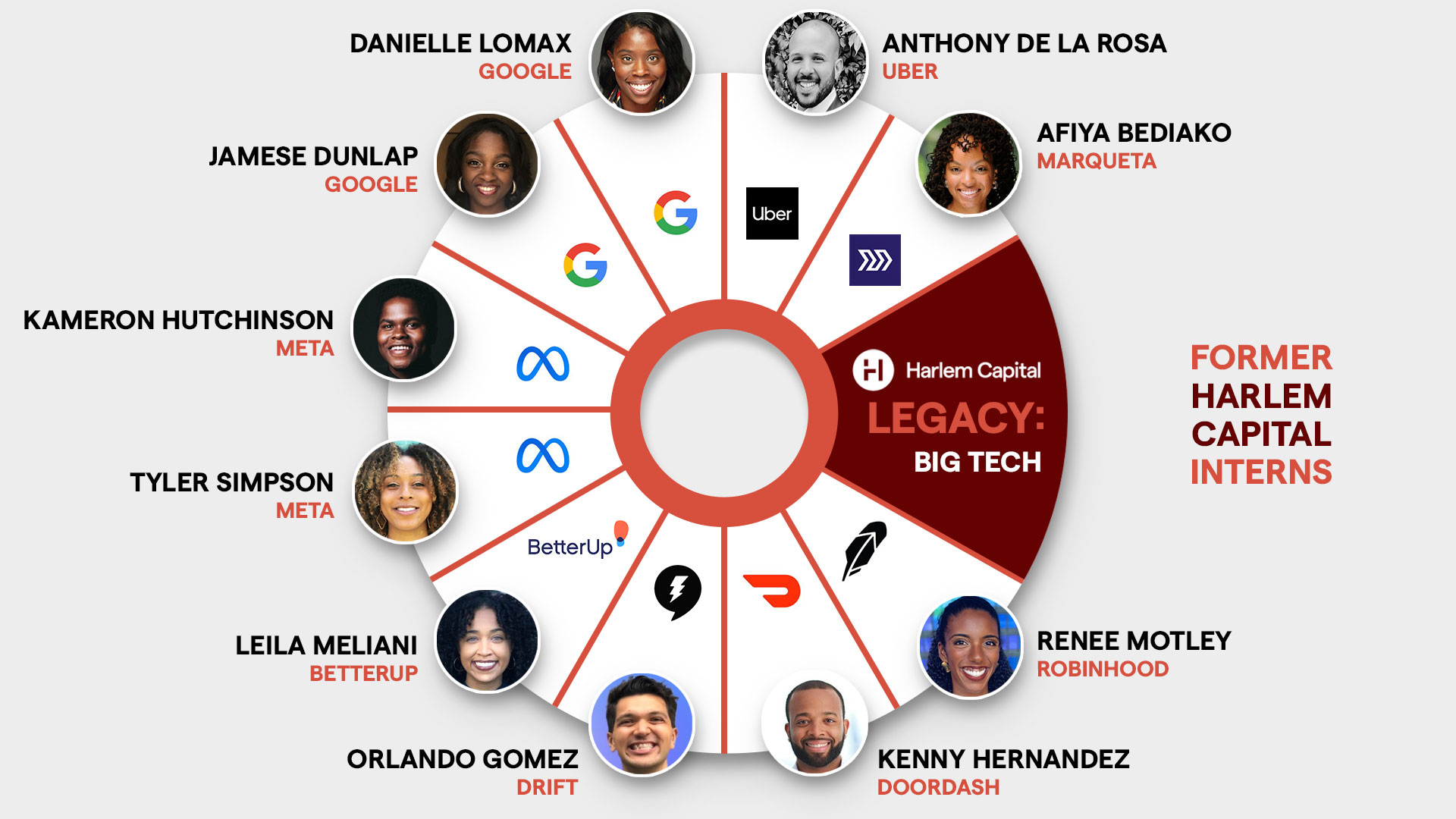 Conclusion
Our team champions our interns wherever their paths take them; once part of the HCP family, always part of the HCP family. We're excited to continue expanding our legacy and impact in the VC, PE, and tech ecosystems. We hope their journeys inspire you. If you're interested in VC, there's no better place to start than with our internship!
Our Fall 2022 application is open until June 28th, APPLY or SHARE.
To stay up to date on Harlem Capital news, subscribe to our monthly newsletter.