Harlem Capital's $134 Million Fund II is Just the Beginning
by Harlem Capital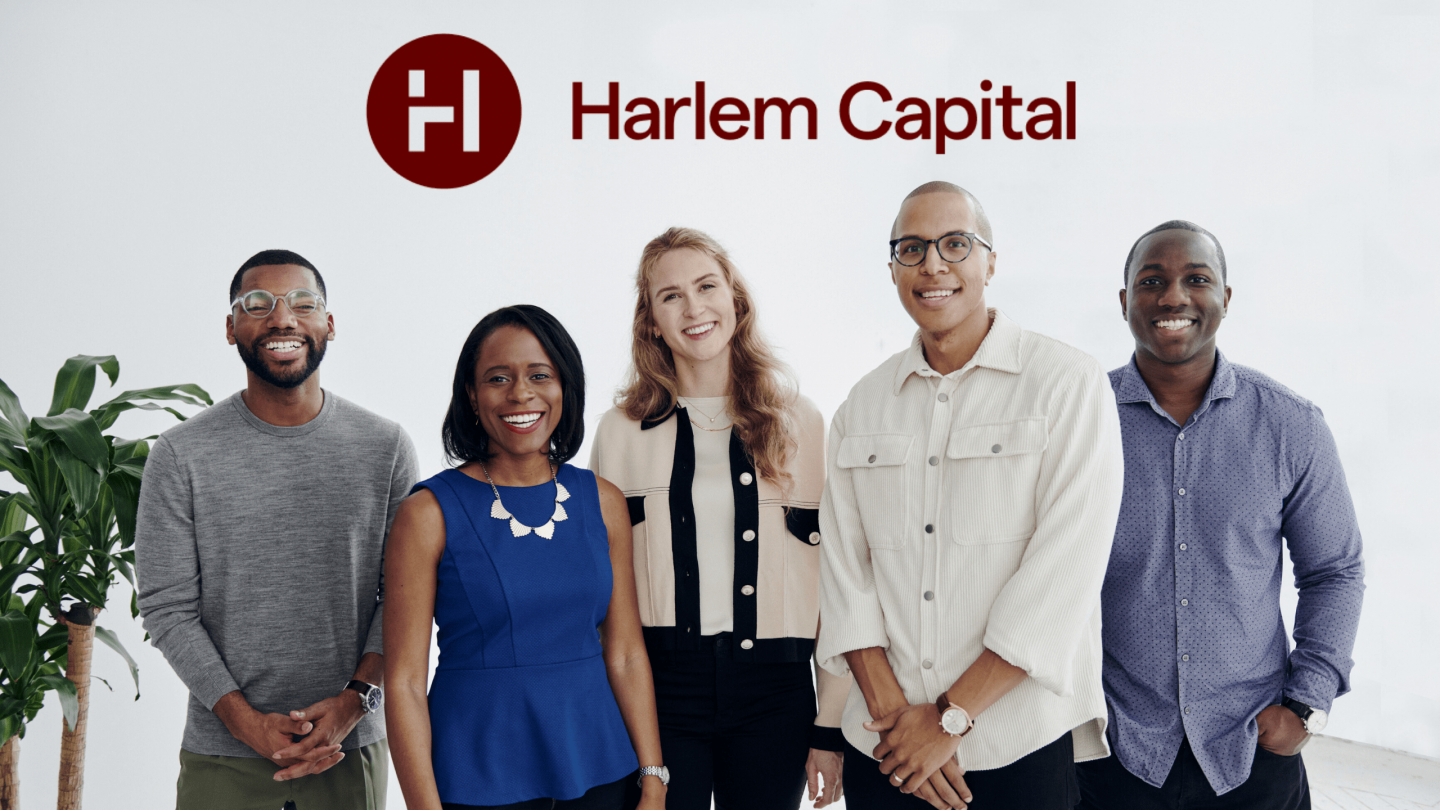 New York — March 31, 2021. Harlem Capital, a diversity-focused venture capital firm, announced today the closing of Harlem Capital Partners Venture Fund II, LP ("Fund II") at $134 million. The fund was oversubscribed from its target of $100 million and above its initial cap of $125 million.
Harlem Capital was founded in 2015 with a mission to fundamentally and forever change the face of entrepreneurship. The firm aims to invest in 1,000 diverse founders over the next 20 years. Established as an angel syndicate, Harlem Capital closed its $40 million inaugural fund in November 2019 and now manages $174 million in assets under management.
Harlem Capital Partners Venture Fund I ("Fund I") has invested in 23 companies — including e-commerce platforms, Pangaea, CashDrop, Malomo and Repeat, and wellness brands, Wellory, Expectful, Wagmo and Shine. Fund I's portfolio is comprised of 61% Black or Latino led companies and 43% women-only led companies. The fund is still actively investing with a target of five more initial investments.
Fund II seeks to invest in 45 companies, maintaining Harlem Capital's commitment to minority and women founders, but shifting focus to early seed stage investments in companies that are post-product. Fund II will remain industry agnostic, but there will be a deeper focus on enterprise and consumer technology. The firm targets 10%+ ownership and will lead or participate in funding rounds.
With its second fund, Harlem Capital will also introduce "Culture Carry" — allowing Fund II founders to split 1% of the fund's carry. Fund I founders will also now have culture carry. The decision ensures all founders will benefit directly from each other's success, aligned with Harlem Capital's mission to promote a stronger ecosystem of diverse founders.
"We are focused on building an institution and platform to support diverse founders for many generations. Fund II is one step closer to our mission, but we know the work and journey continues. We are excited to provide more capital and resources to even more diverse founders tackling unique problems," said Henri Pierre-Jacques, Managing Partner of Harlem Capital.
Fund II's limited partners ("LPs") include 14 world-class institutions, 4 global corporations, and 6 family offices. The firm is proud to have the support of 18 GPs of other investment funds, with 42% of Fund II's individual LPs being women or people of color.
"We are grateful for the support from our portfolio companies, LPs, and broader network who made this fundraise possible. We have always believed that people of color and women can build incredible companies; they just need fair access to capital. It is wonderful to see increased reception to our strategy — a sign that the world is moving in the right direction," said Jarrid Tingle, Managing Partner of Harlem Capital.
Harlem Capital's Rising Tide
Harlem Capital is driven by change makers. Last week, the firm proudly announced promotions of the three talented rising stars: Brandon Bryant to Partner and Gabby Cazeau and Kelly Goldstein to Principal. Senior Associate Nicole DeTommaso also recently joined the firm after exceptional work during the Harlem Capital internship program.
If you believe in our mission to change the face of entrepreneurship, Harlem Capital is currently accepting applications for a Platform & Community Manager – learn more here.
About Harlem Capital:
Harlem Capital (HCP) is an early-stage, diversity-focused venture capital firm. HCP makes initial investments of $750k to $1.5mm in U.S. Seed rounds for 10%+ ownership.
Visit our website and subscribe to our newsletter for more information.
Media contact: info@harlem.capital
Follow us on Twitter, LinkedIn and Instagram: @harlemcapital