The Top 3 Reasons to Join An Early Stage Startup
by Harlem Capital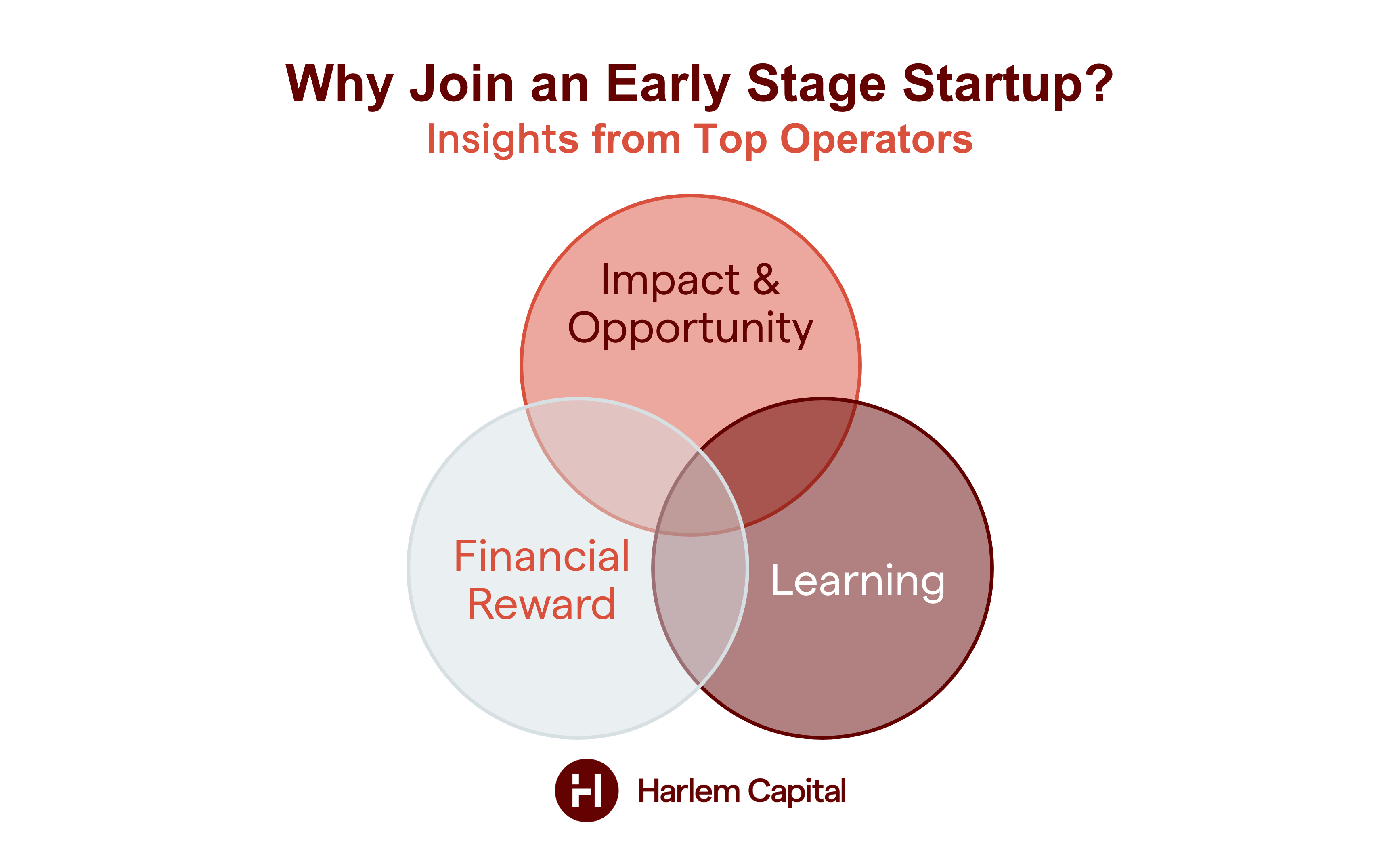 By Gabby Cazeau & Tonna Obaze
We recently launched the Harlem Capital Portfolio Company Job Board — a one-stop destination to work with our portfolio companies as they grow. Through this portal, Harlem Capital reviews resume submissions from talented individuals and matches them with portfolio companies seeking new team members in various roles. 
As we began reviewing submissions, a question came to mind — why would someone want to work at an early stage startup?
Joining a startup may be one of the most challenging (and risky!) moves you can make in your professional career. There are a few concerns we often hear about:
The product is still being developed — there's no certainty the product will be successful, or even stay the same.
There's less financial certainty than established companies — the startup funding environment can be unpredictable, which may impact compensation and benefits.
Startups inevitably bring more ambiguity and less stability — so why do so many talented professionals take the leap?
We turned to the Harlem Capital community to find out. We asked our network of industry operators & friends — some of whom have worked at top startup companies— to get honest about why they chose the startup life.
As we heard perspectives from operators, the answers became clear. The top reasons talented professionals work at early stage companies are: Impact & Opportunity, Learning, and Financial Reward.
Impact & Opportunity
Joining a startup is an opportunity like no other — a real chance to be the change you want to see in the world (to quote Gandhi here).
Early stage companies are on a mission to transform their industries, and their earliest employees are pivotal in making that happen. Startup employees have the autonomy to make decisions that can shape the future of the company, leaving an indelible and lasting impact. While working at a startup means accepting ambiguity and constant change, there's an invaluable opportunity to solve a problem no one else has quite figured out.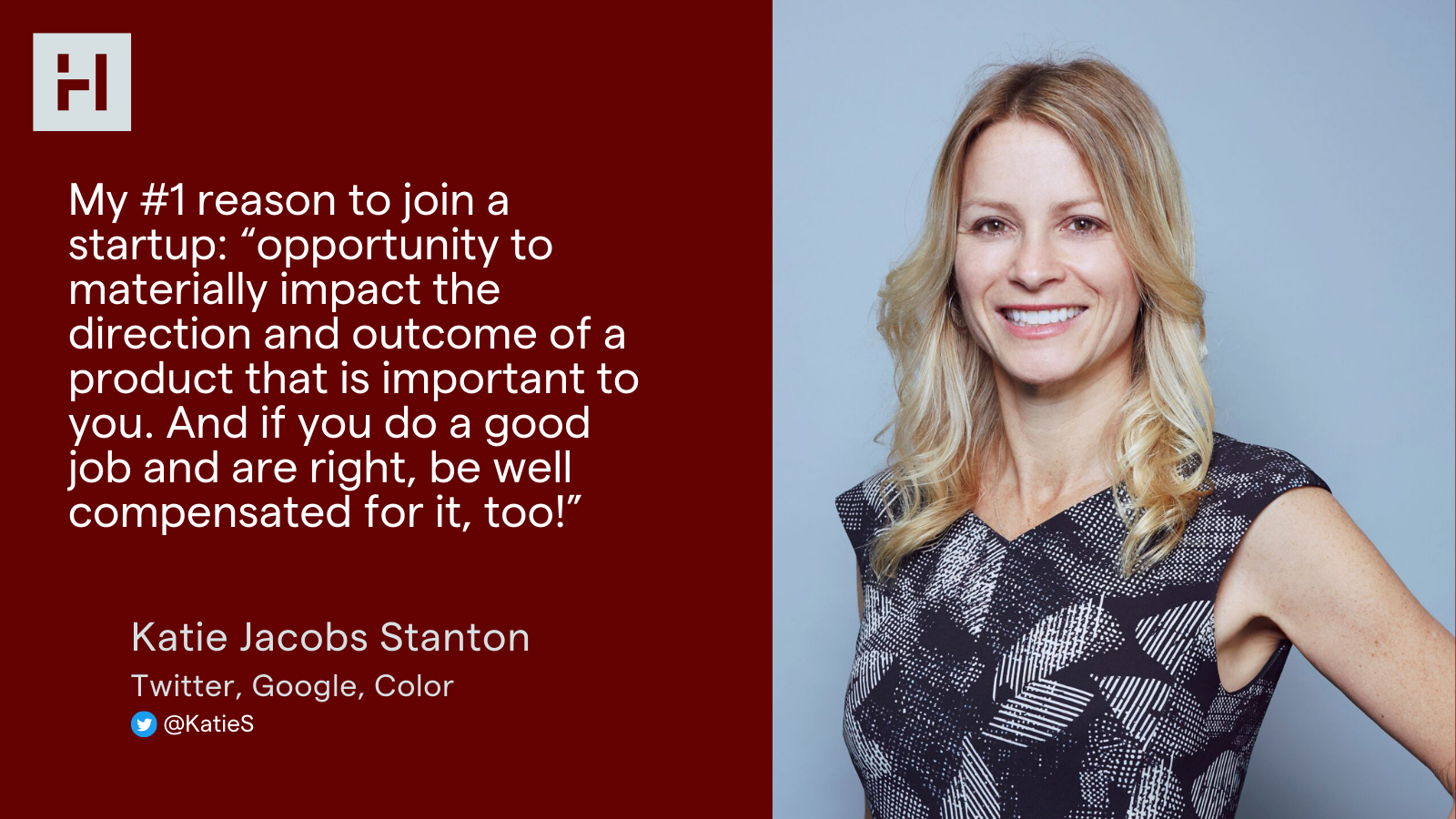 "Early stage startups offer a unique path to growth, innovation, and opportunity. If a person believes in the vision of the organization, can thrive in chaos, and has a willingness to seek continuous learning so they can constantly improve then they will find success." — Emeka Ogbonna (Yotpo)
"As a single person, you can have an enormous impact at a startup, which often dwarfs the impact you can have at a much larger organization. Given the small team, you may do work you have no experience doing, but it also challenges you and can lead to great personal growth." — Cristina Cordova (Notion, Stripe)
Learning
Some say there's no better way to learn in life than by doing — and an early stage startup will offer you just that!
Many of the operators we spoke to mentioned that joining a startup was one of the most important learning experiences of their careers — setting the foundation for them to be successful across a wide range of roles in the future.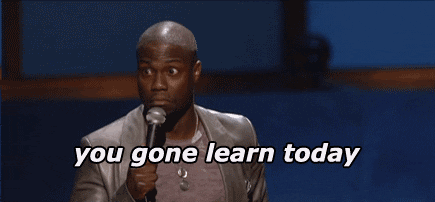 Because startups are smaller organizations by nature, every employee has the opportunity to learn just about every function necessary to make the company successful.
In large corporations, business functions are often walled off by departments and strict role definitions. But startups have an all-hands-on-deck mentality, which gives employees a front-row seat to understanding how a business is built from all angles.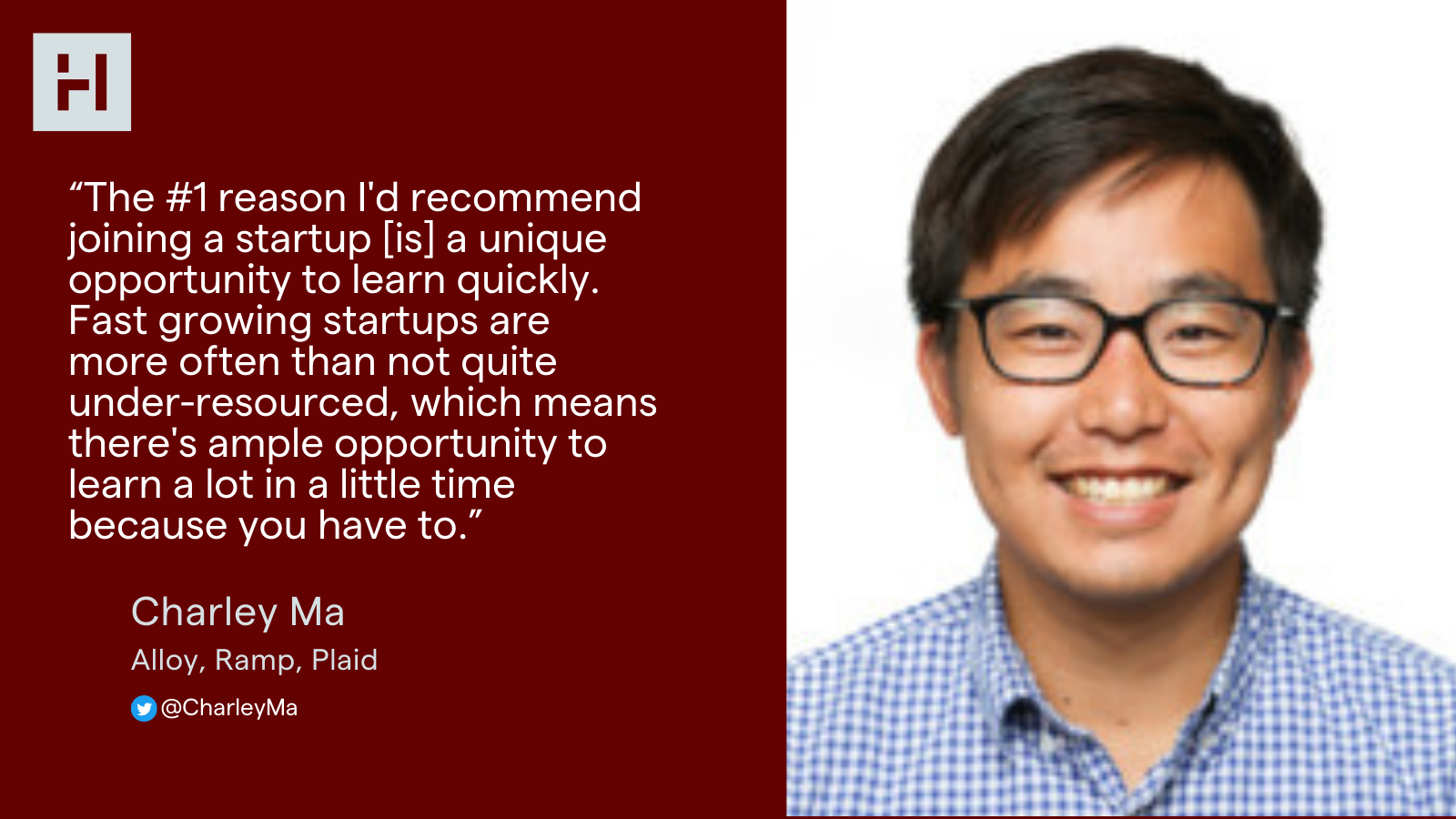 Financial Reward
Alright, let's talk about money! Earning a significant financial reward was the third reason industry leaders wanted to join early stage companies. Being an early employee at a startup can be incredibly lucrative and a chance to grow generational wealth — how exciting!
In early companies, resources are limited and that may reduce how much cash compensation a startup can offer. However, early employees are taking a big risk to join a new company and need to be compensated in alternative ways.
Cue Beyonce's legendary lyric — "pay me in equity."
A standard part of a startup's compensation package includes receiving equity in the business via stock options. The magic of equity is that it lets employees participate in the upside of the company as it grows. This aligns incentives for success and rewards employees for taking that early risk.
It's simple: As a company does well, the value of the equity/stock increases. If the company has a significant exit — either an acquisition or initial public offering (IPO) — that equity can turn into a life-changing amount of money.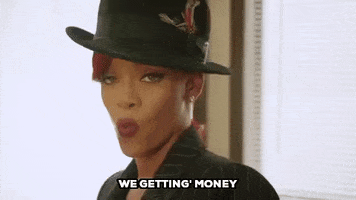 While equity is part of many startup packages, it can be hard to figure out how to navigate conversations to maximize your equity and ownership. We asked operator Iheanyi Ekechukwu (ex-GitHub, Digital Ocean) what he wished he knew before joining a startup: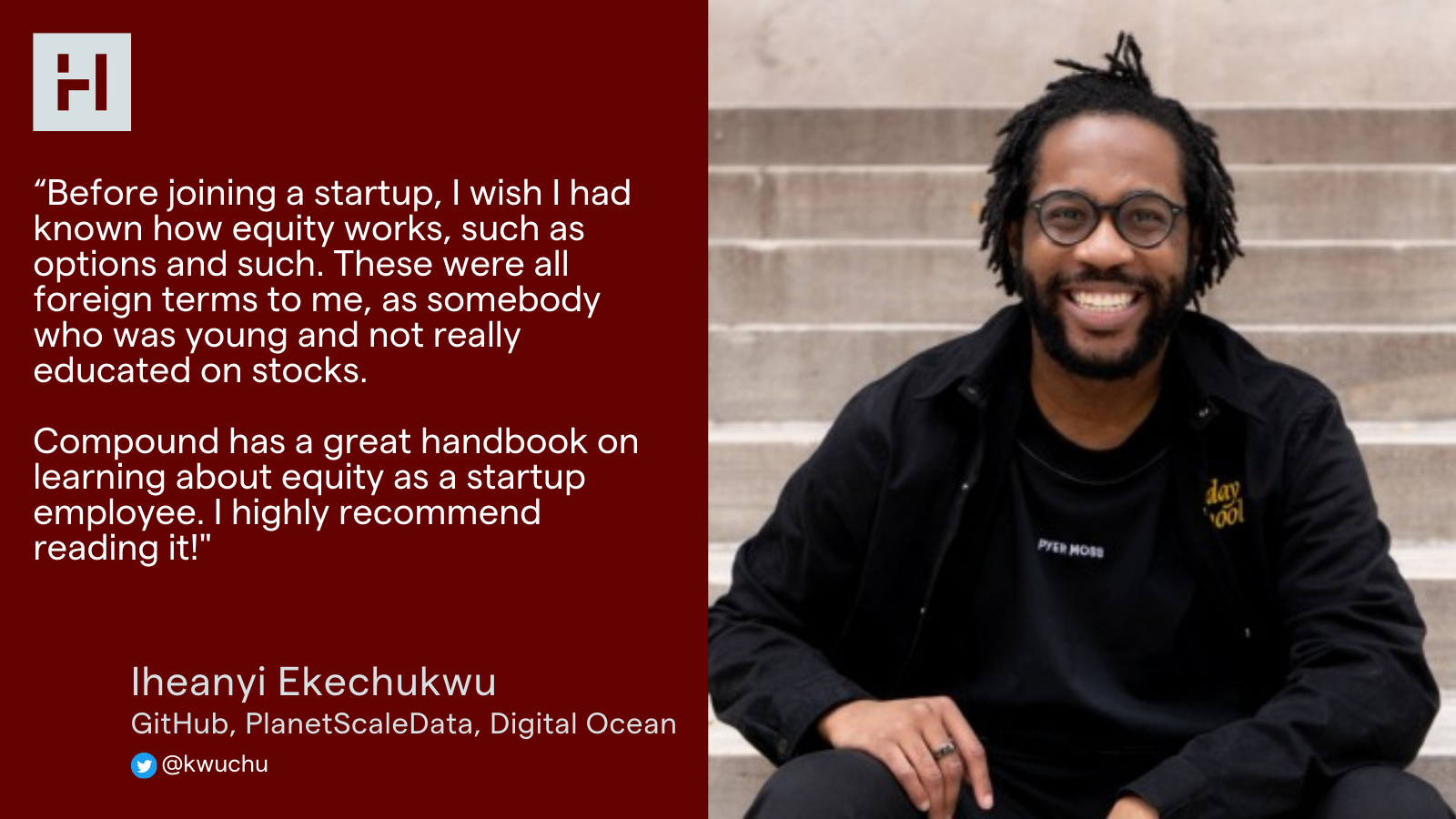 Preparation and learning about this side of early companies is key before plunging in. Compound, Carta, and SVB have great tools to help employees at early companies learn about equity, options, and financial planning.
Of course, every startup won't have a massive exit, but that's part of the risk-reward tradeoff of joining an emerging company versus one that is more established. While there might be more uncertainty, the potential payoff for taking the leap can be substantial.
When it comes to professional pursuits, we all have our motivations — learn, grow, earn. We hope this blog sheds light on how joining an early stage company can help you achieve all three!
At Harlem Capital, we deeply believe in the power of startups to change the world — and in the diverse founders who create and shape them. That belief is why we invest in diverse founders at the pre-seed and seed stage while building tools and resources to support their growth.
If you're excited about joining mission-driven, early stage companies — check out the Harlem Capital Portfolio Company Job Board for opportunities to work with our portfolio companies. Sign up today for our team to review your resume and match you with the best opportunities!
Resources
If you're interested in joining an early stage company (or already have!) — we wanted to share a few tools that may help along your journey: