Meet The 2021 Winter Intern Class at Harlem Capital
by Harlem Capital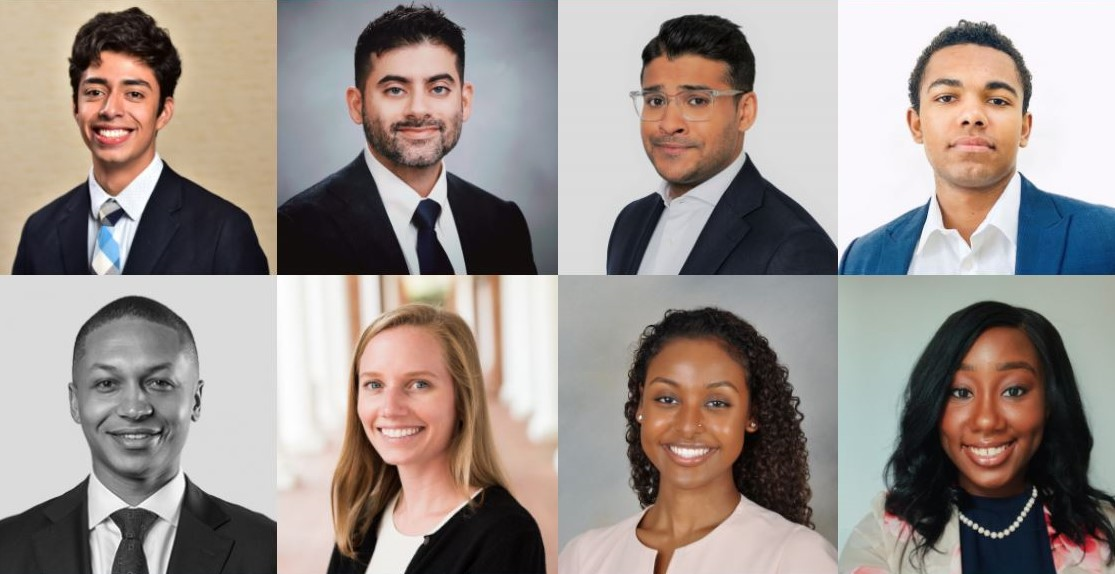 Harlem Capital Family,
Please help us in welcoming our Winter Intern Class: Abhi Pandya, Adetayo Zenger, Amanda Gex, Devon Smith, Layla Alexander and Tonna Obaze. They are joined by 2 fellows from our Fall 2020 intern class: Hector Herrera and Payam Abbassian.
The 6 applicants were chosen from a pool of 800 applications, leading to a 0.8% acceptance rate. The applicants were 43% women and 38% Black and Latinx.
This intern class has 3 full-time employees, 1 MBA student and 2 college students. The students are at University of Virginia, Columbia and Babson. The employees come from Facebook, Blackstone and Karat (Startup). The interns' prior experiences include tech, finance, consulting and strategy.
We have now had 58 interns over 10 classes with 4,989 applicants, a 1.2% acceptance rate. Given we can't provide opportunities to the majority that apply, we recently launched a HCP talent platform on hivebrite to provide investment opportunities to anyone we interview in the first round. Investment funds looking for top diverse talent please reach out to be screened to get access to the HCP Talent platform.
Our Summer 2021 application is now open until February 17th, APPLY or SHARE.
Regards,
The Harlem Capital Team