Latino History in VC
by Harlem Capital
By HCP Principal Nicole DeTommaso & Alison Montenegro (Summer 2023 Intern)
In honor of Hispanic Heritage Month, we wanted to highlight Latino-founded venture capital firms over the years. We hope to bring awareness to the challenges that Latino venture capitalists have faced and celebrate their triumphs that have blazed the path for the progress made in recent years.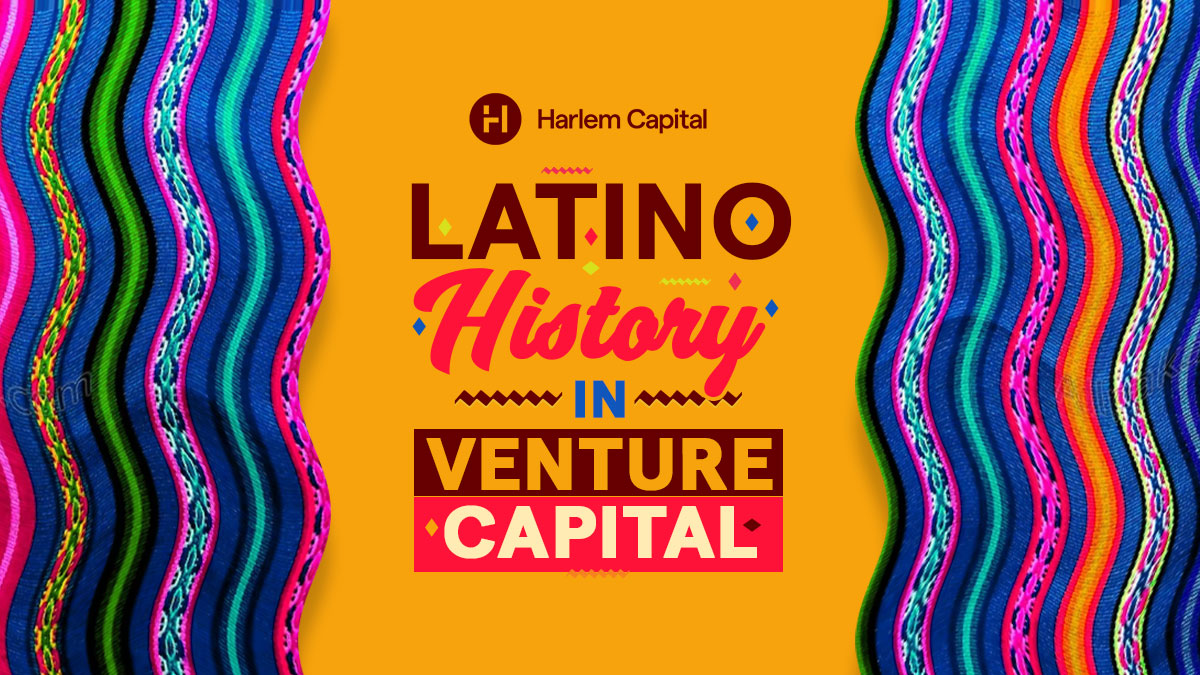 Introduction: Dissecting the Venture Capital Landscape
In the intricate realm of Venture Capital, access has often seemed a privilege reserved for a select few, requiring a finely balanced mix of experience, networks, and a touch of serendipity. However, for the Latino community, this challenge has frequently been an even more formidable endeavor. In the face of these challenges, emerges an engaging narrative — one of resilience, strategic acumen, and the forging of innovative avenues.
Analyzing Latino Presence in Venture Capital
Within this report, we focus on highlighting the historical and influential presence of the Latino community in the realm of VC. This report also underscores that the Latino influence within the VC ecosystem is far from static; it's a dynamic force marked by growth, adaptability, and a track record of success. Through their achievements, Latino investors and entrepreneurs not only reshape the contours of the industry but also present a blueprint for continued advancement.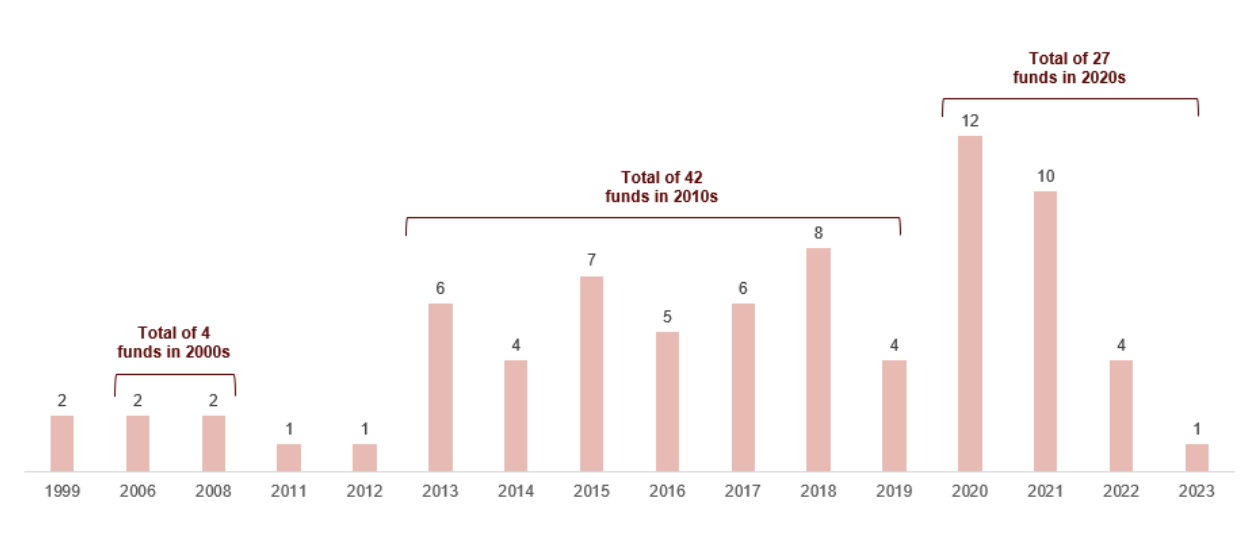 A Data-Driven Lens on Latino Venture Capital
Emerging Managers Surge: The past two decades have seen more than 75 funds raised by Latino Emerging Managers, underlining a notable appetite for participation and progression.
Geographic Distribution: Forty-one percent of Latino funds are based in California, 19% in New York, and 12% in Florida, the remaining are distributed across the U.S.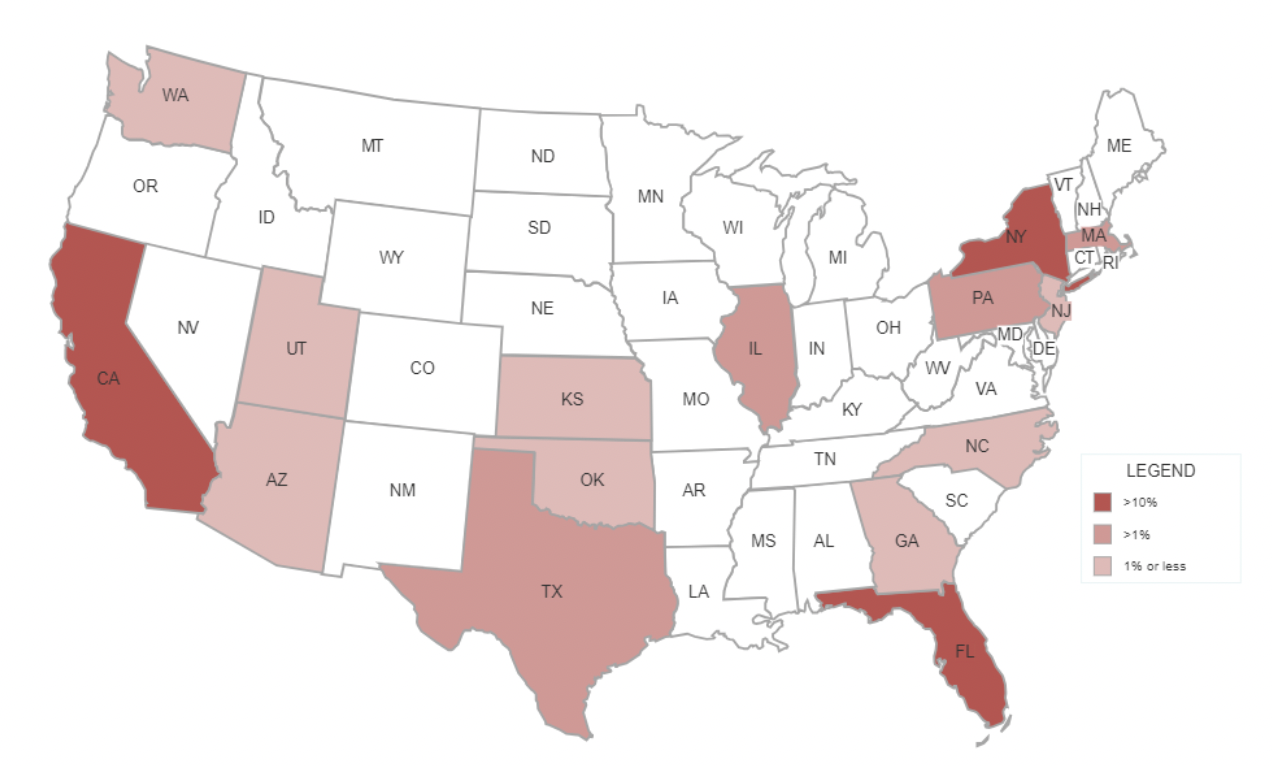 Emerging Managers by Gender: ~49% of funds were launched solely by men and 26% by women, with the remaining coming from a mix of genders (i.e. at least 1 male and 1 female).
Early-Stage Focus Prevails: Over 70% of funds focus on early-stage investing—a critical phase for innovation and growth.
Early Funds: Although there was limited movement in the 1990s, two VC funds were launched and have made ~80 investments with over 35 exits.
Latino Startups Blaze Trails: Even in the 1990s, Latino startups like Brightstar reached unicorn status in 2013, boasting a valuation of $2.2 billion.
Decade of Emergence: The 2000s witnessed the rise of Latino managers, with Latina women-led firms Ulu Ventures and Elevar Equity making over 400 investments and securing more than 80 exits.
Discrepancy and Growth Potential
In stark contrast, Latinos are projected to represent 28% of the U.S. population by 2060, but their presence in the VC sector stands at a mere 2%. Funding for Latino founders surged from $1.7 billion in 2017 to $6.8 billion in 2021, but this growth only slightly outpaced the overall VC investment growth, leaving Latino startups at around 2% of total funding still. This gap sharpens when compared to Latino-founded businesses, which contributed to half of net new small business growth from 2007 to 2017.
Conclusion: A Future of Inclusion and Innovation
As we navigate the post-affirmative action landscape, it becomes imperative for the VC industry to proactively embrace diversity and foster inclusivity. The exclusion of affirmative action policies does not diminish the invaluable impact of underrepresented groups, such as Latinos, in driving innovation and economic growth. On the contrary, it serves as a call to action for all stakeholders to prioritize diversity and create a more inclusive VC ecosystem.
Check out the full report here.
To stay up to date on Harlem Capital news, subscribe to our monthly newsletter.