Harlem Capital Invests in Jobble's $11mm Series A Round
by Harlem Capital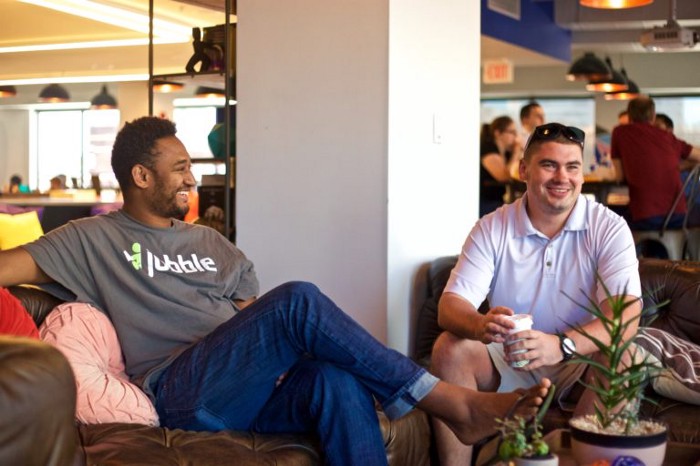 Harlem Capital is pleased to announce its investment in Jobble, a mobile/web marketplace that connects businesses to people looking for gigs and hourly work. Launched in 2017, Jobble is headquartered in Boston and led by Co-Founders, Zack Smith (CEO) and Corey Bober (VP of Sales). In July 2019, Jobble closed a $11.0mm Series A round led by Vestigo Ventures and AXA Venture Partners with participation from Guardian Strategic Ventures and Harlem Capital.
Jarrid Tingle, Managing Partner at Harlem Capital, met Zack in April 2019 and was "impressed by the team's passion, innovation, and rapid growth by addressing an unmet need in the gig economy. Jobble is making it easier for people to find flexible work arrangements either as a primary or secondary source of income, which is in large demand given shifts in the U.S. economy."
Jobble is solving an important problem: hiring managers are tired of the traditional and painful ways to recruit and manage their workforce. The ability to leverage a just-in-time workforce has not been feasible for employers at scale. For businesses, Jobble facilitates recruitment, management, insurance, and payments for employees. Jobble serves two types of customers, 1) companies looking to fill on-demand shifts either on a temporary or on-going basis and 2) enterprise companies looking for a custom platform to recruit and advertise to the gig economy workforce. For workers, Jobble provides access to flexible work arrangements and the convenience of daily payments.
With 57 million Americans participating in the gig economy, the size of the U.S. gig economy is $864bn (Source: Staffing Industry Analysts). According to Jobble management, the addressable market for online/digital platforms is $20bn. Jobble has the largest network of hourly and gig economy workers in the U.S, having filled jobs in more than 1,600 cities across all 50 states.
Harlem Capital is proud to partner with Jobble and support the organization's growth and mission to successfully revolutionize the way people work.
"Harlem Capital elevates founders whose voices aren't traditionally heard. Jobble is extremely fortunate to partner with such a valuable, solution-focused team. Together we strive to empower individuals who rely on the gig economy by providing tools that protect and enhance their daily lives and foster future growth," said Zack Smith, CEO and Co-founder at Jobble.
About Harlem Capital
Harlem Capital Partners (HCP) is a New York based early-stage venture capital firm on a mission to change the face of entrepreneurship by investing in 1,000 diverse founders over the next 20 years. Please reach out to us if you are a founder seeking capital.