Rising 200: Black & Latino Founders Who Raised $1mm+ in VC Funding ($6.0bn Total)
by Harlem Capital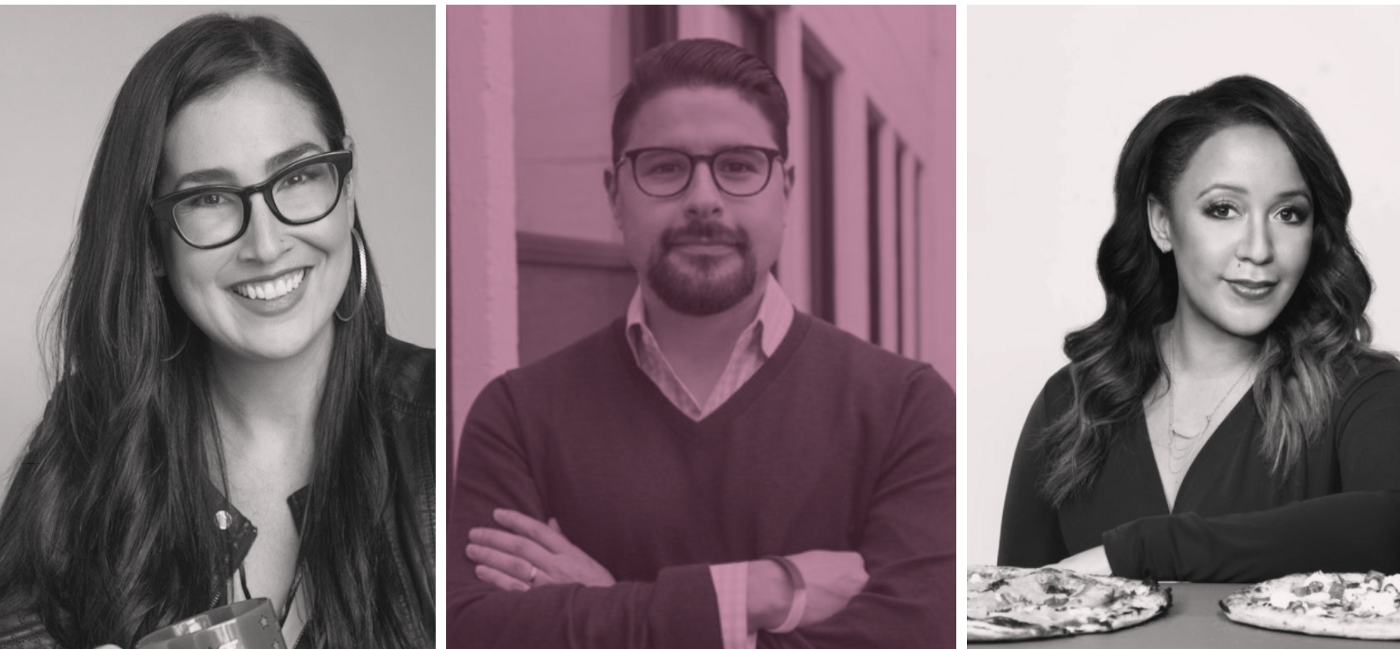 What Is This?
At Harlem Capital, we are focused on investing in minority and women founders; two of the most underserved groups. Three years ago we began mapping this ecosystem after realizing that databases like Pitchbook and Crunchbase don't track founders by race. Our 2018 report resulted in dozens of in-bound traffic from founders who we've included in our findings. Our 2019 report includes 200 diverse founders who have raised $1mm+ of venture funding. Below are some of the key findings from our research. Additional details can be found in our full 2019 report.
What's new?
This year we saw an increase in diverse founded companies based outside of the Bay Area, New York City, and Los Angeles. Leading the pack were Atlanta, Boston, DC and Chicago representing almost a quarter of all companies founded. We also saw Latina founders increase by 41% and African American men increase by 20%. Collectively, women founders are down from 54% to 46%. Seed funding remained the majority of the latest funding rounds, growing from 50% to 53%. Although there weren't any major changes from an industry standpoint, there was a wider range of series raises signaling greater success with founders beyond the seed round. Finally, we saw two new investors enter the top-12 with Cross Culture Ventures and First Round Capital, having at least 8 diverse founders in their portfolios.
How Much Have They Raised?

We found 200 founders that have raised $6bn in venture capital across every corner of the United States. The top 3 raises (Compass at $1.6bn, Honest Co. at $503mm and Zume Pizza at $445mm) represent $2.5bn or 62% of all capital raised. 73% of the funding rounds are Seed or Series A, but 12% have been acquired or gone public. The average founding year of the 182 companies is 2013.
Who Are The Founders By Gender and Race?
Out of the 200 founders, 46% are women and 54% are men. Women received 37% of venture funding, a 15% increase from last year. However men still represent 63% of capital raised with African American men representing 56% of all capital raised. African American men raised a median of $7mm compared to African American women raising a median of $4mm, a 1.8x delta. While Latino men raised $11mm compared to Latino women raising a median of $3mm, a 3.7x delta.
What Industries Are They In?

This year's top industries with black and Latino founders are software, media & entertainment, and healthcare representing 43% of all companies founded. However the top industries by raise are real estate, healthcare, and finance totaling $3bn of capital raised. Cybersecurity has the highest median raise due to small sample size, but real estate is more representative with a median of $20mm and 2 of the largest raises (Compass at $1480mm and Cadre at $133mm).
Where Are These Companies Headquartered?
Similar to the overall venture landscape, 54% of the companies' headquarters are in New York and San Francisco. However, New York represents 38%, Los Angeles 24% and San Francisco 14% of funding. As we hypothesized and as evident in our portfolio, top founders of color are under indexed in the Valley and traditional pipeline programs are not the main source. Despite more than half of diverse founded companies being concentrated in these 3 cities, the median raise is mostly between $2mm and $5mm across cities from Atlanta to Chicago.
When Were These Companies Founded?
The average company was founded in 2013, but 2012 founded companies represent $2.6bn or 44% of the capital raised. The median raise for companies less than 4 years old is $2mm compared to $12mm for companies older than 4 years. There should be a pop in the median for 2015 companies coming up on their 4 year marks.
Who Are Their Investors?
Our report includes 567 investors across 182 companies. Leading the pack are 12 investors who invested in 149 of the 182 companies. These investors include 4 accelerators, 4 diverse led VC firms, and 1 corporate VC arm. Out of the top-12 only 8 made investments in more than 10 diverse-founded companies.
There is something to be said that 5 of the top 12 firms have diverse GPs, but only 3 of those 5 has a diversity-focused thesis. It is also worth noting that 3 of top-12 are early stage accelerators. There is an opportunity for larger, more established funds to make the top-12 and pick up where accelerators leave off for growth stage funding. We believe that the fastest way to shift the flow of capital and improve equity is to invest in minority and women founded companies. We want to partner with other funds to help improve the pipeline as we know this requires everyone's focus.
Conclusion
We often hear that it's difficult to find diverse founders. We hope this report can serve as a guide to who those founders are, what cities they're concentrated in, as well as the variety of industries they're disrupting. We will continue to publish this report as more diverse founders raise capital and the entrepreneurial landscape evolves. We also understand that there are founders not included in this report that we hope to support in the future.
To see the full report with the list of 200 founders please visit the Harlem Capital website.
Thank you to our interns Danielle Lomax, Fall 2019, and Jazmin Cabeza, Spring 2019, for their work on this report.
To stay up to date on Harlem Capital news, subscribe to our monthly newsletter.