Power 200: Black & Latinx Venture Capitalists You Should Know
by Harlem Capital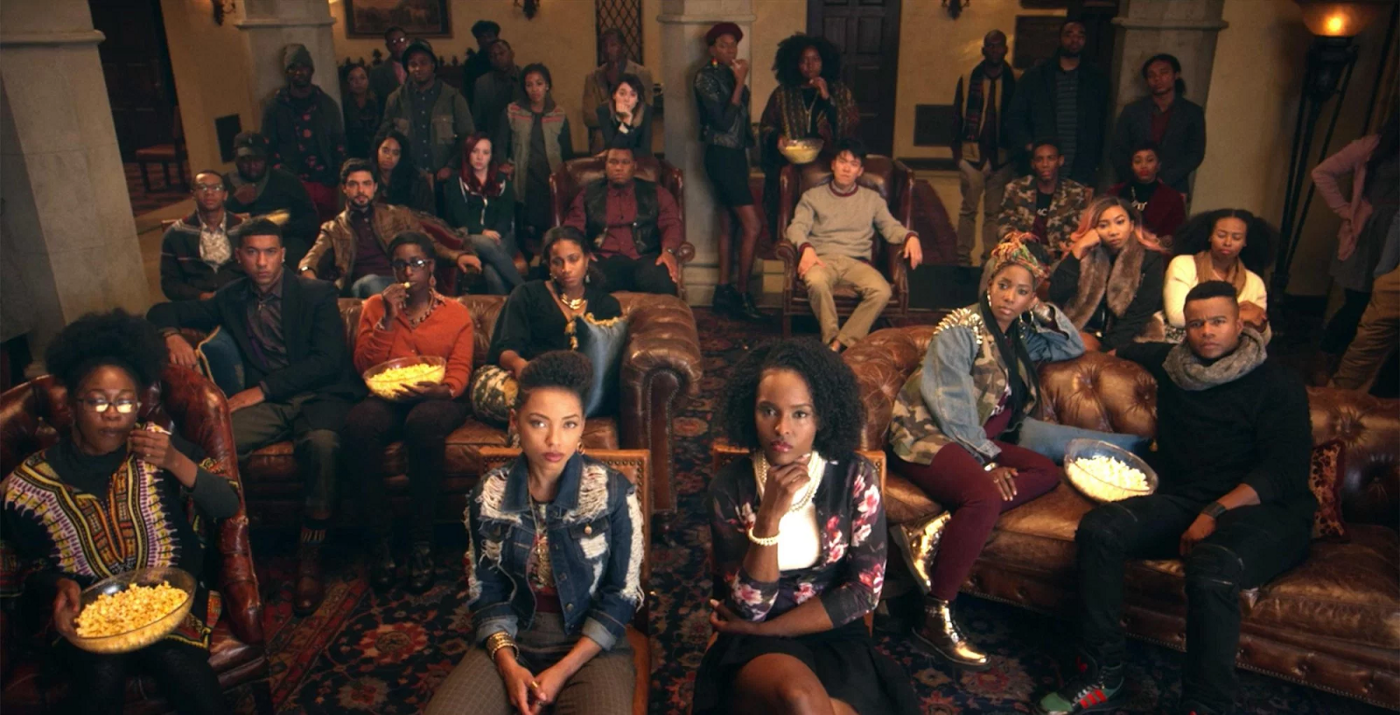 What is this?
At Harlem Capital, we remain focused on our mission to change the face of entrepreneurship by investing in 1,000 diverse founders over the next 20 years. We pursue this mission alongside a community of Black and Latinx venture capitalists who are breaking down barriers and increasing access to capital for minority founders by virtue of the diversity of our networks. It's no secret that Black and Latinx professionals are sorely underrepresented in the VC industry, which has remained virtually homogenous. Over the last few months, we compiled a database of 200 Black and Latinx Venture Capitalists (VCs), building on existing lists via Pitchbook, Crunchbase, and other articles to highlight the composition of this coveted talent pool. In honor of Black History Month, we wanted to share some of the key findings from our research, and more details are in our full report.
Who Are The Investors?
Our sample includes 160 Black and 40 Latinx VCs, of which 122 are men and 78 are women, who work across 161 funds that have raised more than $50bn. We acknowledge that the representation of Latinx VCs and founders in our reports, in particular, Latino men, is markedly low. One reason for this is that many VC firms do not require their employees to self-identify. This partially inhibits efforts to aggregate representation across the industry and necessitates grass-roots efforts to publish lists like these. We relied heavily on these lists and our personal networks to develop our database. Our hypothesis is supported by a 2016 survey of VC firms conducted by the National Venture Capital Association (NVCA) which showed that 39% of the firms did not collect data on race and ethnicity.

What Roles Do They Have?
The percentage of decision makers, defined in our report as VCs who hold Founder, General Partner, Managing Director or Managing Partner roles, suggests that Black and Latinx VCs are starting their own funds to gain entrance into the industry instead of working their way up at larger majority-owned firms. In our report, Latinx VCs comprised 19% of partner (decision-maker) roles (n=19). The NVCA report, which uses a similar methodology to define decision-maker roles, found only 2% of Latinx VCs in this category (n=6). We hope this finding serves as a call to action to support efforts to collect demographic data in VC.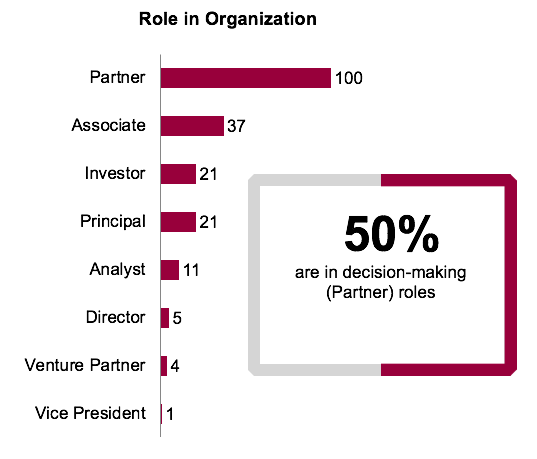 Where Are They Located?
Although the majority of talent resides in San Francisco and New York, 39% of our sample works outside of the top two venture capital cities.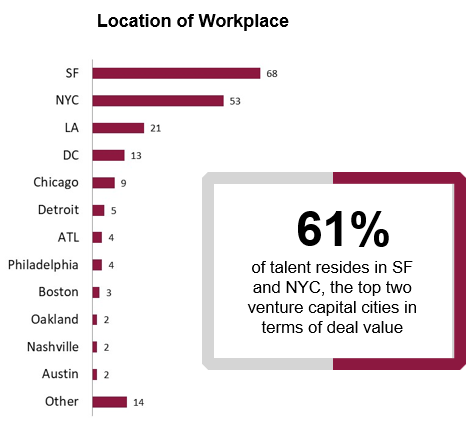 What Schools Did They Attend?
In terms of academic credentials, our research validates the prevailing narrative — Harvard and Stanford are highly represented among the undergraduate institutions and graduate business schools attended by VCs in our sample. 64% attended an Ivy League institution for undergraduate or graduate studies. However, 15% of VCs in our sample attended Historically Black Colleges and Universities (HBCUs) with Morehouse College representing the highest number of HBCU VCs and tied for third highest undergraduate institution represented overall. It should be noted that 49% of the VCs have MBAs and the top 8 programs represent 68% of MBAs.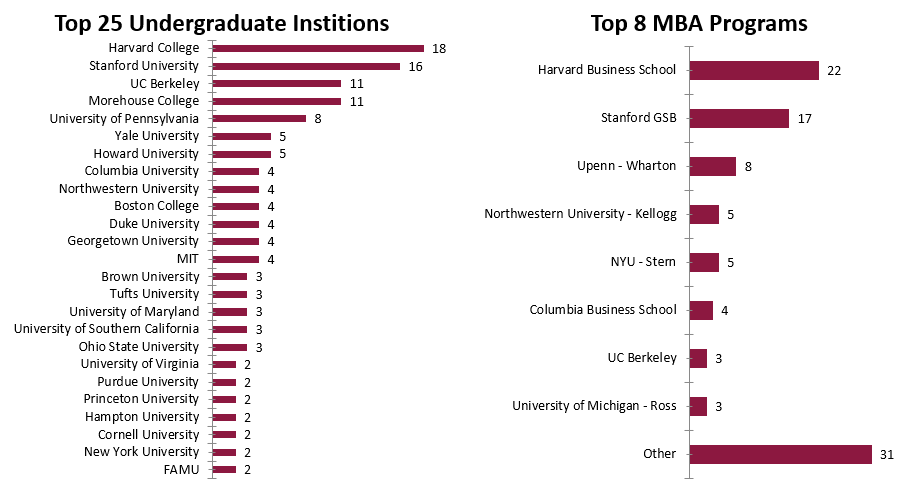 What Funds Are They With?
Our sample includes 161 funds with one or more Black or Latinx VC, full list in the report. Harlem Capital, Kapor Capital, Google Ventures, and Backstage Capital lead the sample with 4+ diverse investors on their teams. There are 25 other funds with 2+ investors.
We believe the diversity of our own fellowship and internship classes sends a strong message to larger firms looking for diverse talent. If we can find them, you can too. We have had 700 applications across 4 intern classes and hired 23 interns, 83% Black and Latinx and 48% women.
Conclusion
We hope this report provides more insight into the landscape of Black and Latinx VC talent. We are proud to be represented among a powerful group of diverse VCs who continue to pave the way for future generations. Note, we refrained from including investor names to spare their inboxes, but several of the linked articles mentioned above list the investor names. The goal is to provide founders of color with some insight into funds that they may have an easier time getting access to through investors of color. It is also our goal to inspire potential investors of color by showing them that they can see themselves represented in this space. Although there are clearly some concentrations by school and location, there are still many paths to the world of VC.
Special shout out to our interns Leila Meliani (Winter '19) and Nabil Ibrik (Fall '18) for working on this.