Open for Business: Harlem Capital's COVID-19 Response
by Harlem Capital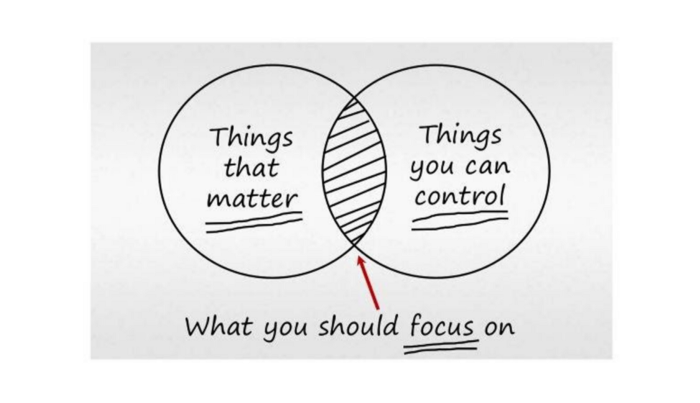 TL;DR: 1) coming to terms with COVID-19, 2) how our portfolio companies are responding, 3) resources for entrepreneurs and investors
Our thoughts and prayers are with medical professionals, essential workers, those who have lost their jobs, and those suffering from the virus and their families.
1) Coming to terms with COVID-19
Early-February: Harlem Capital started following COVID-19. Like many others, we thought it was an international crisis that would not affect our near-term daily lives.
Mid-February: We noticed an uptick in VC twitter dialogue on COVID-19, the fatality rate, and its exponential growth potential.
February 20: Harlem Capital held its Black History Month event with Facebook. We had a great turnout and a lot of fun!
February 27: At first, we assumed the stock market declines were due to lower demand in Asia and impact on supply chains. Then, we found an article about how hundreds of infected people in South Korea were linked back to one Patient 0. Some of us started cancelling March in-person meetings.
February 29: Henri, Jarrid, and Brandon all had separate speaking events and tried a mix of fist bumps, avoiding handshakes, or more frequent handwashing. We then heard about a few U.S. deaths from COVID-19 and reported cases from community spread.
March 11: We publicly announced that we were postponing our MORE EQUITY pitch competition after making the decision on March 8. Later that day, the NBA suspended its season after a player tested positive for COVID-19.
We individually had varying levels of optimism or pessimism for the situation and decided to lockdown at different times.
Firm Response:
Spoke with all of our portfolio companies in early March to check on the teams personally and assess cash runway and scenario planning, where appropriate
Reached out to several GP mentors who have experienced managing capital during a recession
Provided our view to our LPs and received their perspective
Internally, made an increased effort to check on each other personally and implemented weekly non-business related catch-ups
We are cautiously optimistic that the public health crisis will soon be under control and economic / employment challenges will be brief. Harlem Capital is open for business and committed to meeting and investing in top women and minority founders. Please reach out!
2) Harlem Capital's portfolio companies are helping people find work, stay protected against the virus, manage COVID-19 related anxiety, and more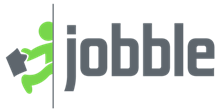 Jobbleis one of the largest on-demand job apps in the U.S. with over 500,000 active workers on its platform. Jobble has increased efforts to fulfill the expanding demand of hourly workers in supply-chain industries to put Americans to work, while also assisting hourly employees who are now unemployed due to mandated closures of public events, restaurants, and bars.

Aunt Flow produces 100% organic cotton tampons and pads for enterprises, universities, and schools. Given the great need of masks by medical professionals and essential workers due to COVID-19, Aunt Flow has shifted its resources to ship N95 NIOSH-approved masks and 3ply FDA-approved masks.

Shine is an award-winning self-care app and community, with special resources for people with anxiety and depression. Shine partnered with Mental Health America to create Virusanxiety.comwhich contains free resources to help you manage any anxiety you might be feeling about COVID-19.
Moving Analytics is a telehealth company dedicated to helping people conduct cardiac rehab in an effective manner from home. Their services have become essential for patients that cannot get to rehab facilities or healthcare systems that have shifted their resources to COVID-19 response.

GovPredicthelps companies and organizations monitor legislation and political contributions. In response, itlaunched the Coronavirus Resource Center which allows companies and individuals to track and compare every state's bills and executive orders in response to the coronavirus. This resource is available to everyone who needs to better understand the bills.
3) COVID-19 Resources for Entrepreneurs and Investors
Our friends at Grasshopper Bank have compiled a comprehensive COVID-19 resource guide for entrepreneurs and investors that they update twice per week. Here are the 5 we found most helpful:
Coronavirus: The Black Swan Of 2020 (Sequoia Capital) — 3/5/20
Re-evaluate all of your assumptions. In downturns, revenue and cash levels always fall faster than expenses. Those most adaptable to change will survive.
VC in the Time of Corona (Yuval Ariav) — 3/29/20
Of the 22 VCs surveyed, 86% are actively looking at deals, but it's not business as usual. The respondents acknowledged there are likely to be fewer deals, slower processes, and lower valuations. All agreed that VC appetite will return but timing estimates vary.
Guide to Government Funding related to COVID-19 (Heather Hartnett, Human Ventures)
Use this guide to stay up to date on how to apply for funding, and updates on regulations
How to Virtually Pitch a VC (Maren Bannon, Jane Venture Capital) — 3/12/20
10 quick steps to help ensure your virtual pitches are as good as your in-person ones. Practice now, because this could become the new norm!
Hacks for working from home while parenting (Chicago Tribune) — 3/20/20
Advice from a working couple with three kids under the age of four. How to foster communication, collaboration and culture to accommodate our new remote working reality.
—
There are many resources available so we hope that you leverage some of them. These are tough times, but we will get through by supporting each other. We are looking to support a NYC (Harlem preferred) non-profit during this time so please let us know if you have any recommendations.
To stay up to date on Harlem Capital news, subscribe to our monthly newsletter.
Thanks to our Managing Partner, Jarrid Tingle, for writing this piece.
Regards,
The Harlem Capital Team