Harlem Capital's New Look
by Harlem Capital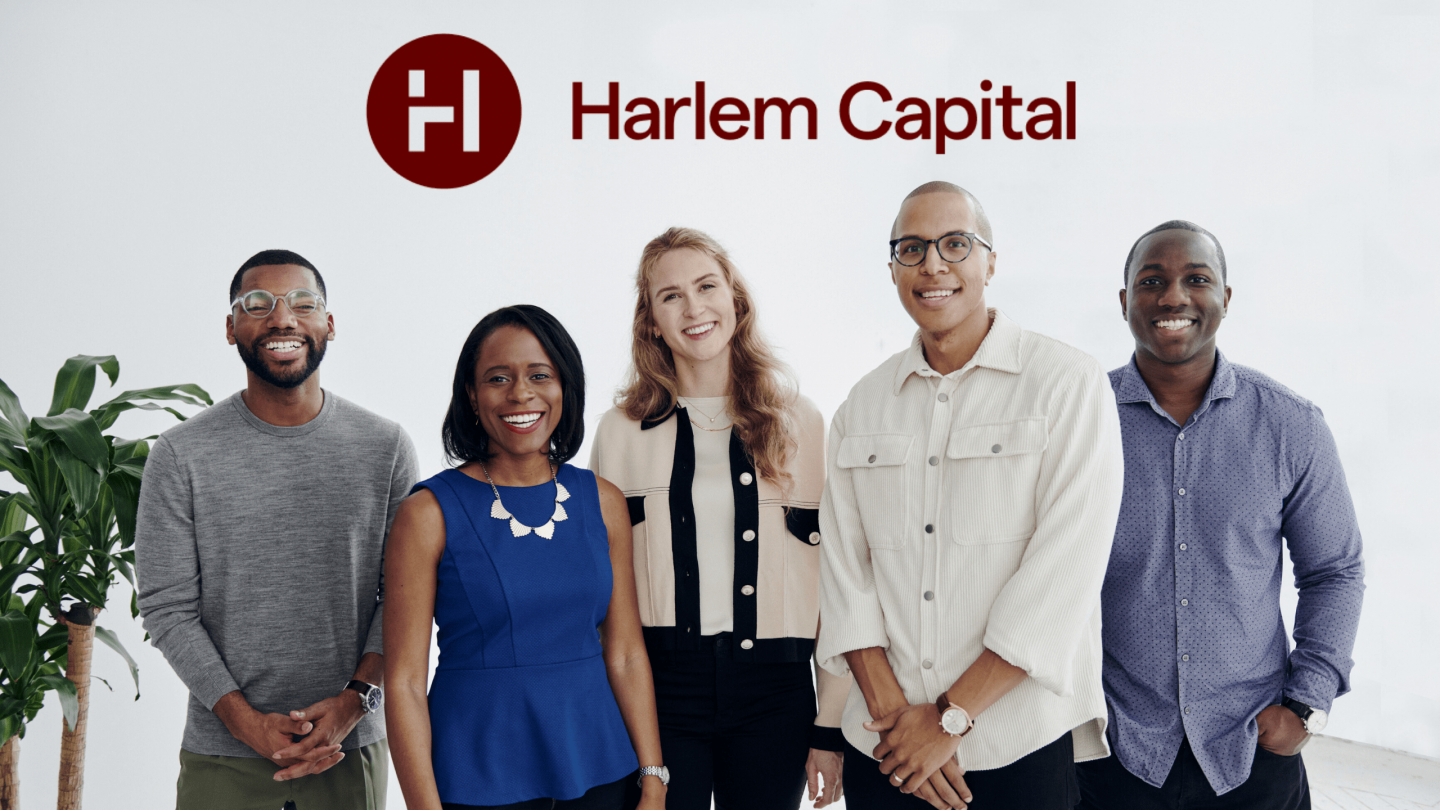 New York, NY – September 8, 2020
In December 2015, Harlem Capital began as an angel network in Managing Partner Jarrid Tingle's living room in Harlem, NY. The founding partners built Harlem Capital with intention to honor and embody its namesake. Around the globe, the city of Harlem symbolizes Black excellence, the Harlem Renaissance, and, looking to the future, the next wave in venture capital and tech.
"We started out as a small group of young professionals passionate about investing in local Harlem businesses and underrepresented startup founders. Our resources were limited so we contributed about $1,000 to establish a website and logo, using colors of iconic Harlem brownstones as inspiration," said Tingle. Fast forward almost five years and Harlem Capital has become an institutional VC investment firm with a $40M Fund I, committed to deploying capital to women and minority founders.
"As we evolve as a firm we want our external brand presence to represent who we are, to match our internal efforts and values. We believe in the power of brand: it is and will continue to be one of our differentiating factors," said Managing Partner Henri Pierre-Jacques.
Harlem Capital's rebrand is a visual reflection of the firm's roots paired with the vision of continued evolution and growth. The firm worked closely with Studio Freight to get the brand identity right. "The updated design elements – logo, color scheme, photography, and typography – are more scalable, modern, and aligned with Harlem Capital's personality: professional and bold, yet approachable," said the studio's Senior Designer, Danielle Deley.
The firm's new visual direction will manifest across all owned channels such as the website, newsletter, and social media platforms. Brandon Bryant, Venture Partner and founder of Wall Street Paper, noted, "we're still the same Harlem Capital, now with a more consistent, stand-out visual identity that is recognizable and built for longevity."
About Harlem Capital
Harlem Capital (HCP) is a New York based early-stage venture capital firm on a mission to change the face of entrepreneurship by investing in 1,000 diverse founders over the next 20 years. Please reach out if you are a founder seeking capital, and subscribe to the Road to 1,000 newsletter for monthly industry news and firm updates.
Thanks to our Senior Associate, Kelly Goldstein, for writing this piece.