Harlem Capital Welcomes Kelly Goldstein to Investment Team
by Harlem Capital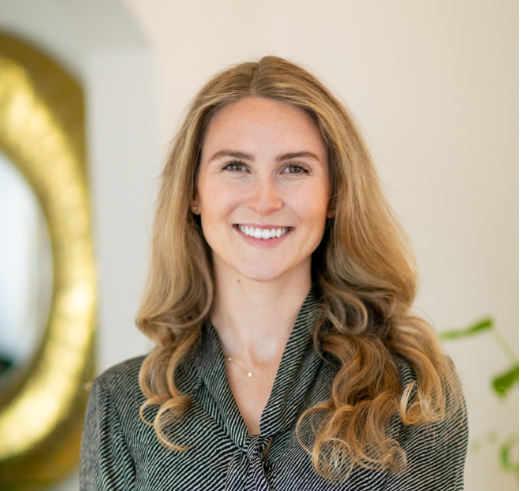 Harlem Capital is excited to welcome Kelly Goldstein to its investment team. As a Senior Associate, Kelly will be dedicated to sourcing and evaluating investment opportunities, supporting portfolio companies, and engaging with fellow investors and entrepreneurs across the country.
Kelly first met the HCP team in late 2018 after expressing interest in its internship program and she soon joined the firm's fourth cohort. Upon completing her summer internship at Partners Group, Kelly rejoined HCP as a Venture Fellow in the fall of 2019.
Kelly notes, "I have been committed to building a purpose-driven career in investing for some time. When I learned about Harlem Capital, its founders, and the firm's mission I was immediately compelled to support and advance the team on its journey to change the face of entrepreneurship. Growing up in a family of small business owners, I have always been drawn to entrepreneurship, and my independent work with start-up teams fueled my passion for VC. I can think of nothing more fulfilling than providing such opportunities to underrepresented founders alongside HCP."
Throughout her time working with HCP Kelly has closed two investments with the firm and has introduced over 15 founders into the HCP pipeline.
"Kelly has an amazing work-ethic and her positive attitude is contagious. She brings significant marketing experience and a large number of relationships to the table. Kelly is a great asset as we continue to build the Harlem Capital platform," said Jarrid Tingle, Managing Partner.
"Kelly brings a global product perspective to the team and is someone that has been focused on underrepresented groups throughout her career. We are excited to bring on our second senior associate, both were previous interns and fellows. I'm excited to continue working and building with Kelly," said Henri Pierre-Jacques, Managing Partner.
Kelly Goldstein Bio:
Kelly Goldstein is a global marketer, start-up investor, and advisor to social enterprises committed to supporting diverse founders through venture capital.
Prior to business school, Kelly gained extensive experience in brand development supporting a range of businesses from start-ups to Fortune 500 companies during her time with Edelman and Unilever as a global brand manager. This history affords Kelly a unique ability to anticipate and identify new product and service innovations that address evolving consumer dynamics. Her three years living in Singapore introduced Kelly to a global lens in marketing, corporate diversity and inclusion programs, and brand development (and to her husband!).
As an MBA candidate at the University of Michigan Ross School of Business Kelly has been focused on investing and addressing underrepresented groups in finance. She is a co-founder of Women Who Launch, an organization aimed at fostering gender-equity in both entrepreneurship and investing; and Kelly is leading an independent study to develop a gender lens investment framework focused on eliminating bias throughout the investment cycle.
Kelly spent the summer of 2019 with global private equity firm Partners Group as a Summer Associate on the PE Integrated Investing team, where she focused on due diligence; transaction execution across fund-of-fund, secondary, and joint investments; and developing the team's investment theses in the baby and mother care industry.
A former college volleyball player, Kelly is passionate about health & wellness and serves as a RYT-200 yoga instructor in her spare time. Kelly graduated as a Sarah and James Bowdoin Scholar from Bowdoin College where she received her Bachelor of Arts in Sociology and Economics.
Regards,
Harlem Capital Team