Harlem Capital Interviews Founders on People, Culture, and Diversity
by Harlem Capital
At Harlem Capital, we remain focused on our mission to change the face of entrepreneurship by investing in 1,000 diverse founders over the next 20 years. In the past, we've identified 105 Black and Latino founders who have raised over $1M and celebrated their success. We wanted to take an opportunity to speak with some of those founders to better understand how they navigated the early stages of their companies. We focused on discussing the top areas that early-stage investors look for before investing in a startup to highlight the unique challenges and experiences they face. We believe that diverse founders face the same challenges as all founders, like building a team, scaling a product, and dealing with setbacks. Yet, they also face unique challenges, especially in the realm of raising venture capital funding.
This 5-part series will showcase key lessons from the founders' journey to build, grow, and fund their businesses. Part 1 of the series will focus on people and how founders have identified their co-founders, defined their company culture, and built their teams with diversity at the core.
Co-Founders
Lesson 1: Co-founder alignment for the vision and direction of the company is critical to success
"Elizabeth Gore is by far is the strongest business partner I've ever encountered", shared Carolyn Rodz of Hello Alice, and it is exactly the type of glowing recommendation that one wants from their co-founder. Carolyn and Elizabeth co-founded Hello Alice in 2016 to connect founders with the resources they need to scale and build a more inclusive entrepreneurial world. Carolyn further describes their dynamic by sharing, "there was such alignment in terms of where we saw the company going down the road that there's never been a question about making decisions that are right for the business."
That deep and core alignment is critical for early-stage companies. A study, by Michael Gorman (McKinsey) and William Sahlman (Harvard Business School), about VC views of reason for portfolio company failure, found that 65% of companies fail due to co-founder conflict. Defining and solidifying that relationship up front goes a long way in determining the success of the company. Additionally, early stage focused VCs often look at the strength of the team to determine whether the company is suitable for investment. A 2016 survey found that 53% of early stage VCs believe that the management team is the most important factor when making an investment decision.
Lesson 2: Identify a co-founder that complements your strengths and weaknesses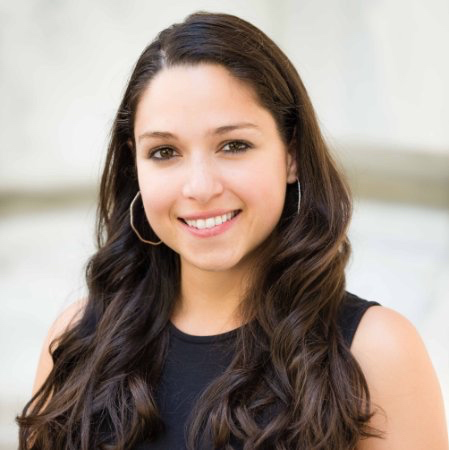 So, if deciding your co-founder is so critical to success and venture funding, how does one go about determining who might be a great fit? Kristen Sonday co-founded Paladin with Felicity Conrad to to increase access to justice by helping legal teams run more efficient pro bono programs (editor's note: Paladin is a Harlem Capital portfolio company). Kristen shared that while it's easy to find co-founders that are like you, she finds that, "the key to finding a successful co-founder is finding someone who complements you. That's tricky because it requires you to be really self-aware of your own strengths and weaknesses and also have a co-founder who is equally as reflective." She continued, "it's really only by having a well-rounded set of skills can you successfully build a company."
Lesson 3: Good co-founder relationships model open communication, transparency, and willingness to have hard conversations upfront
When building the co-founder relationship, Carolyn and Kristen shared similar strategies. Carolyn noted that constant communication and transparency were key as she and Elizabeth built and scaled Hello Alice. Kristen shared that the co-founder relationship is "like any other relationship" and that "being able to divide and conquer responsibilities in an intelligent way and having all those hard conversations upfront, is really essential to being able to work well together."
Culture
Lesson 4: Deliberately defining your culture upfront will be your guiding north star
At any recruiting event or job interview, one question you can almost guarantee you will be asked is about a company's culture. We instinctively know that it's important and what it feels like when done correctly. What is more difficult is figuring out how to build it yourself and ensure that it can scale with your company. A paper from the Stanford Graduate School of Business explains that a company's culture is more likely to persist if it is intentionally designed into the fabric of the organization.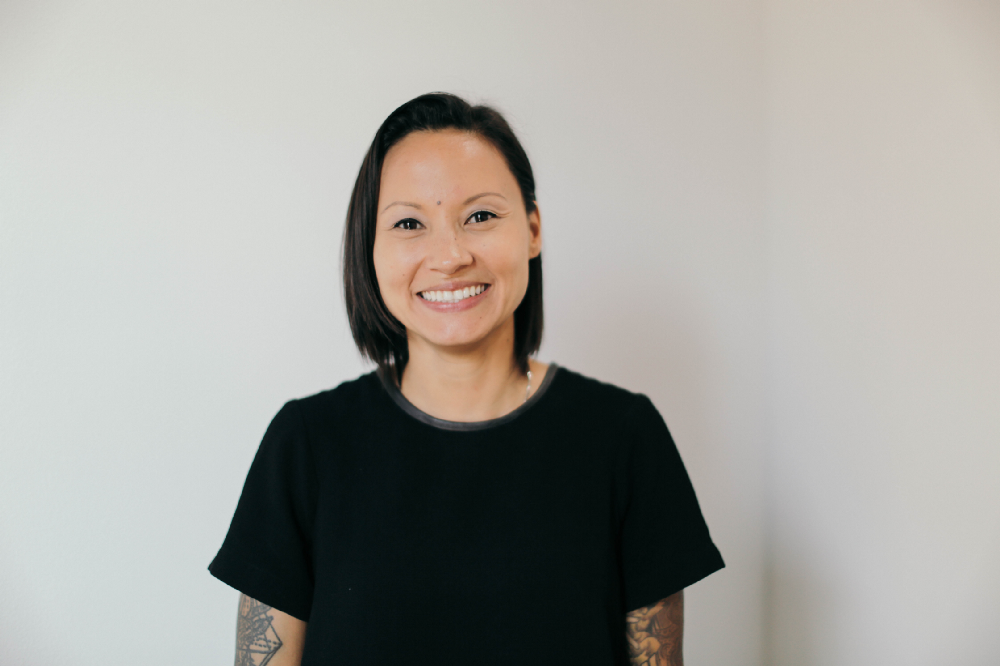 Cat Perez, Chief Product Officer and co-founder at HealthSherpa, took a very deliberate and careful approach to building Health Sherpa's culture. HealthSherpa is a health insurance enrollment platform that helps consumers identify and enroll in the best healthcare plans to fit their needs. She explains, "One of the first things that I did when I joined was I got all 8 of us into a room and we started to do a workshop around defining our values as a team and as a company. And that was a maybe 2 to 3 week process, but we were able to define our values as a company and that really set the foundation for how we would show up to work and treat each other, how we would treat the people calling in, and it's been a helpful guiding north star for us as a company."
Lesson 5: Defining your culture is an iterative process, so be patient to make it right
Kristen used a similar approach at Paladin and found that developing their values was an iterative and collaborative process with the founding team. As they've continued to grow and scale the team, the values were further codified and are "the values that we try to live by everyday towards each other, towards our clients, and that we feel are really core to being able to serve our mission well. Making sure that we're all operating the same way is really important."
Research shows the clear benefits of a strong company culture include:
Agreement of organizational values
Better, more consistent alignment
Higher employee motivation
Studies have also shown that companies with strong corporate cultures have higher and more consistent levels of performance when compared across an industry. Finally, we think it's important to recognize that culture is ever evolving. It is alive and as vibrant as you make it and your company allows it to be.
Diversity
Lesson 6: Focus on diversity and inclusion, early and often, to avoid accruing 'diversity debt'
During the early days at Health Sherpa, Cat was already focused on diversity and inclusion on her initiative and in support of Kapor Capital's Founders' Commitment. At the time, she thought 'okay, so we're still small, this is the perfect time to get a finger on the pulse and get a sense of how everybody thinks about this, how everybody thinks about inclusion, how do folks interpret or define diversity and equity'. Early stages are a critical time when companies can start to accrue 'diversity debt' — the increasing challenge of recruiting a diverse workforce when the early member are homogenous. Focusing on diversity and inclusion, early and often, will help startups build and maintain a diverse workforce. At Health Sherpa, Cat and the team established foundational practices like instituting interview frameworks and rubrics to standardize hiring evaluation, ensured women were included in the interview process, and focused on building diverse recruiting pipelines that incorporated things like lived experiences. Even further, Cat shares that "we also did things like put our job description into people ops tools. There was one that we were leveraging, to show that we were flagging for words that had bias or held a lot of bias in the job description so that we were not filtering folks out of the process." From adding inclusivity statements on their website and materials, holding company events with D&I experts, and a host of other practices, Cat has deeply embedded diversity and inclusion into the fabric of the company.
Thank You to the founders included in this article:
Carolyn Rodz
Kristen Sonday
Cat Perez
And special thank you to Gabby Cazeau, an HCP Fellow, for conducting the interviews and writing the stories in our founder series.