Harlem Capital Closes $40mm Inaugural Fund
by Harlem Capital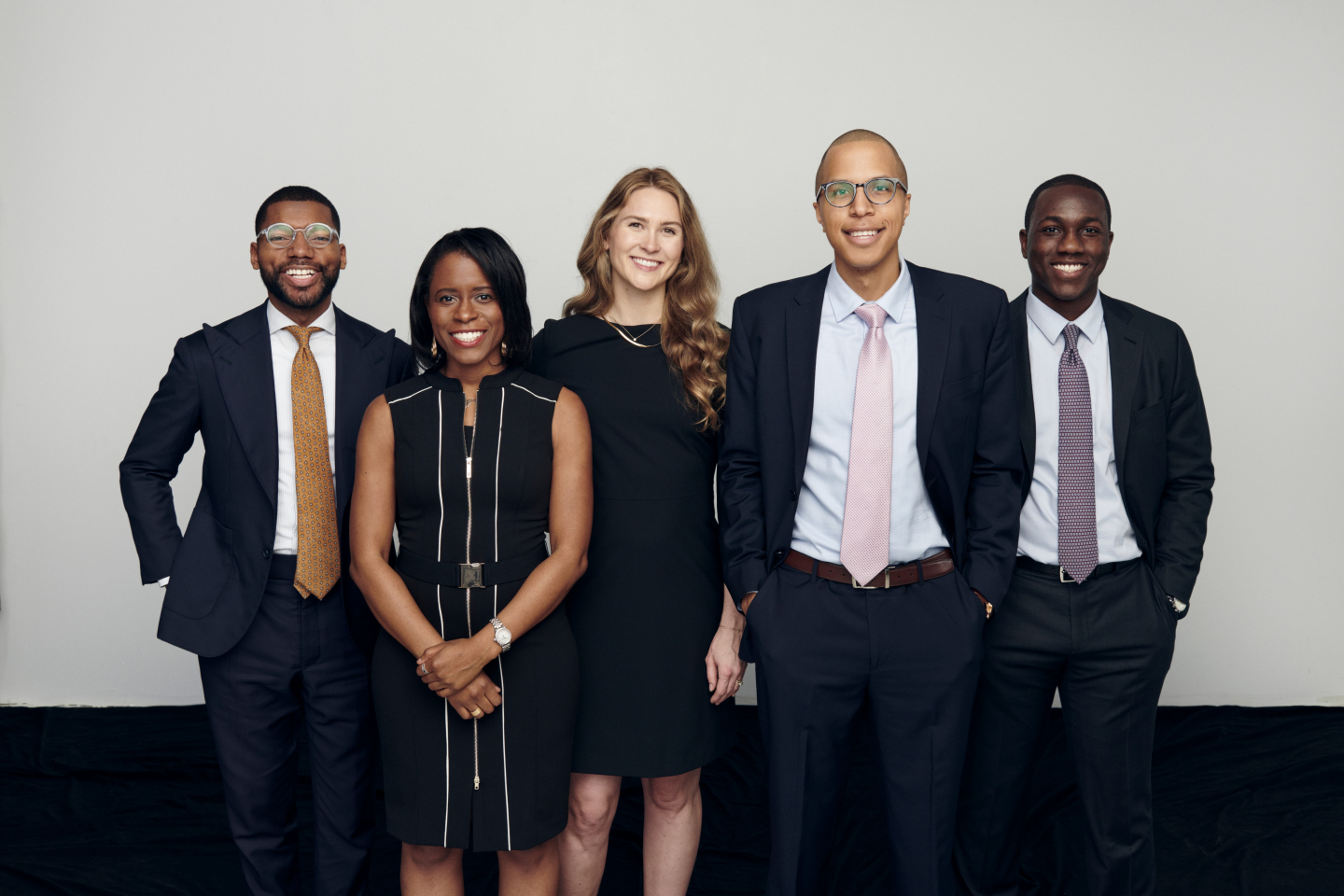 New York — December 2, 2019. Harlem Capital, a diversity-focused venture capital firm, today announced the closing of Harlem Capital Partners Venture Fund I, LP at $40.3mm ("Fund I"). The fund was oversubscribed from its target of $25.0mm and above its initial cap of $40.0mm.
Established in December 2015, the firm was founded in a Harlem living room as an angel syndicate by Managing Partners Henri Pierre-Jacques and Jarrid Tingle, who worked together at ICV Partners, alongside Venture Partner Brandon Bryant. The co-founders initially met through the Management Leadership for Tomorrow program in 2011. John Henry joined Harlem Capital in early 2017 as a Venture Partner after launching Harlem's first incubator, Cofound Harlem. The firm invested in six companies as angels and Fund I was launched in June 2018.
Fund I has 55 limited partners ("LPs"), including TPG, State of Michigan Retirement Systems, Vanderbilt University, the Harry and Jeanette Weinberg Foundation, W.K. Kellogg Foundation, Consumer Technology Association, and Dorm Room Fund. 15 of Harlem Capital's LPs are general partners of other funds and 50% of Harlem Capital's individual LPs are women or people of color, which directly aligns with the firm's mission of investing in women and minority entrepreneurs.
Fund I has made eight investments to date, including Jobble, a marketplace for the gig economy; Wagmo, a pet wellness platform; and Aunt Flow, a B2B feminine hygiene products company. The fund expects to invest in 30 companies.
The firm and its leadership have been recognized on the Forbes 30 Under 30, Inc. 30 Under 30, The Root 100, and EBONY Power 100 lists. The firm has differentiated itself by leveraging its own content and earned media to source investment opportunities, provide thought leadership, and encourage more diverse entrepreneurs to raise VC funding. Harlem Capital received an early, non-controlling investment as part of a strategic partnership with TPG, which provides the firm with additional resources and expertise to support its strategy and accelerate growth. The firm has also developed partnerships with KKR and Techstars to help change the narrative around what investors and entrepreneurs look like.
"We are grateful for the incredible support from our LPs and broader network that enabled a successful closing. Harlem Capital is now well-positioned to back women and minority entrepreneurs with meaningful investments and follow-on capital," said Jarrid Tingle, Managing Partner of Harlem Capital.
"This closing is a huge accomplishment for us, but also just the beginning of a long mission to change the face of entrepreneurship. The fundraising process was truly humbling and enabled us access to so many incredible people. Thank you to all that made this first step possible," said Henri Pierre-Jacques, Managing Partner of Harlem Capital.
About Harlem Capital:
Harlem Capital Partners (HCP) is an early-stage venture capital firm on a mission to change the face of entrepreneurship by investing in 1,000 diverse founders over the next 20 years. HCP makes investments of $500k to $1mm in Seed and Series A rounds.
Contact: info@harlem.capital