Black History in VC
by Harlem Capital
By Jarrid Tingle and Tori Orr
In honor of Black History Month, we wanted to highlight Black founded venture capital firms from 1970 through 2019. We hope to bring awareness to the challenges that Black venture capitalists have faced and celebrate their triumphs that have paved the way for the progress made in recent years.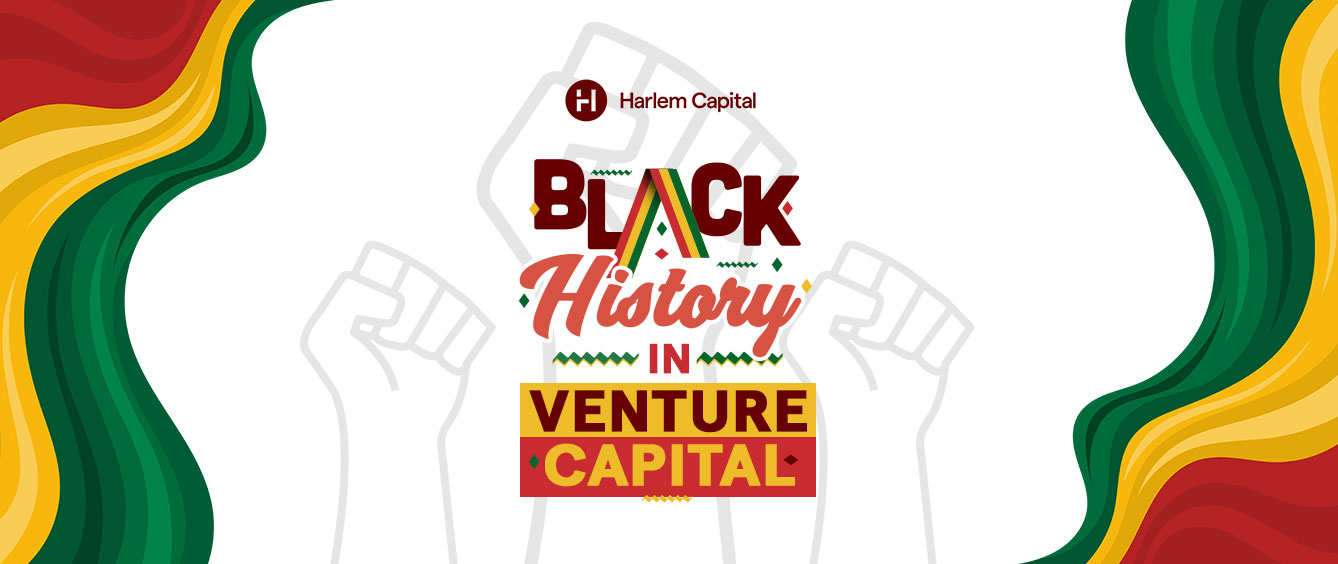 Black History in Venture Capital
Policy development in 1969 led to the emergence of Black-owned VC firms such as Opportunity Capital, Urban National Corp, and Syncom Venture Partners. Over the next 50+ years, the VC landscape evolved tremendously with many historic feats. Urban National Corp grew to become one of the most profitable minority-oriented VC corporations in the nation in 1982 with $1 million in profits. JoAnn Price of Fairview Capital became one of the first Black woman VC fund managers and raised $100 million in 1994. Base10, co-founded by Adeyemi Ajao in 2018, is currently one of the world's largest Black-owned VC firms with $1.3 billion AUM.
Insights from 1970s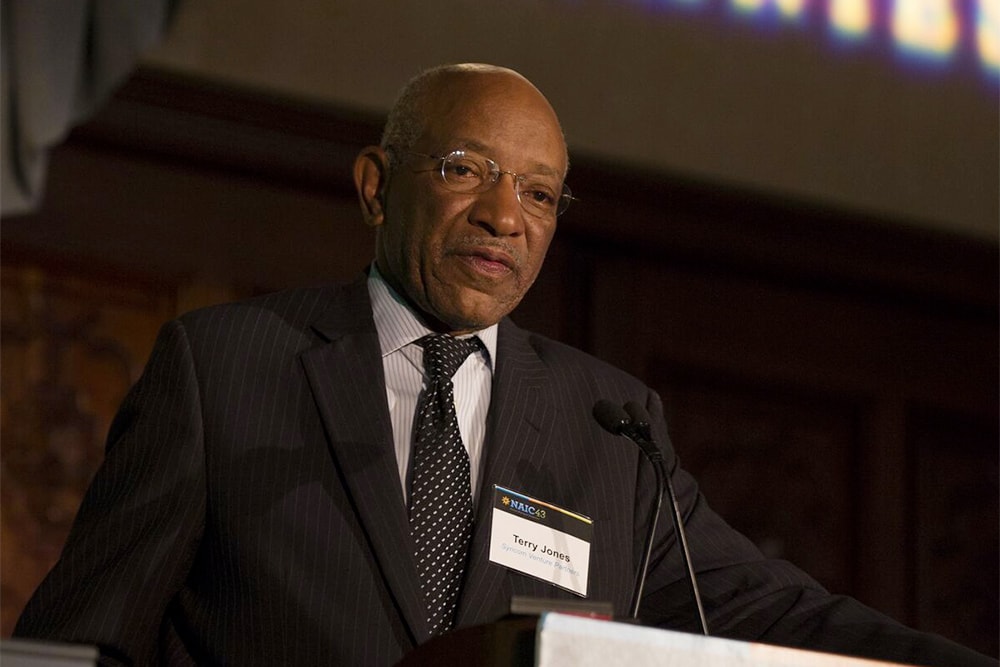 Syndicated Communications (Syncom) Venture Partners was founded in Silver Spring, Maryland in February of 1977 to diversify the ownership of media in the US. Investments made by Syncom fueled the growth of many successful companies such as BET, Radio One, TV One, and most recently Iridium Satellite.
Syncom Venture Partners Highlights
Co-founded by Terry L. Jones and the late Herbert P. Wilkins Sr. who teamed up over a passion for increasing minority ownership of telecommunications enterprises.
Invested in over 150 companies with an aggregate market value of over $10 billion, some of which went public or were sold to major corporations.
Invested in companies that brought cable television to Black and Hispanic communities in Los Angeles, Chicago, and DC.
First fund generated approximately $140 million in profits from the $20 million invested.
1970s – 1990s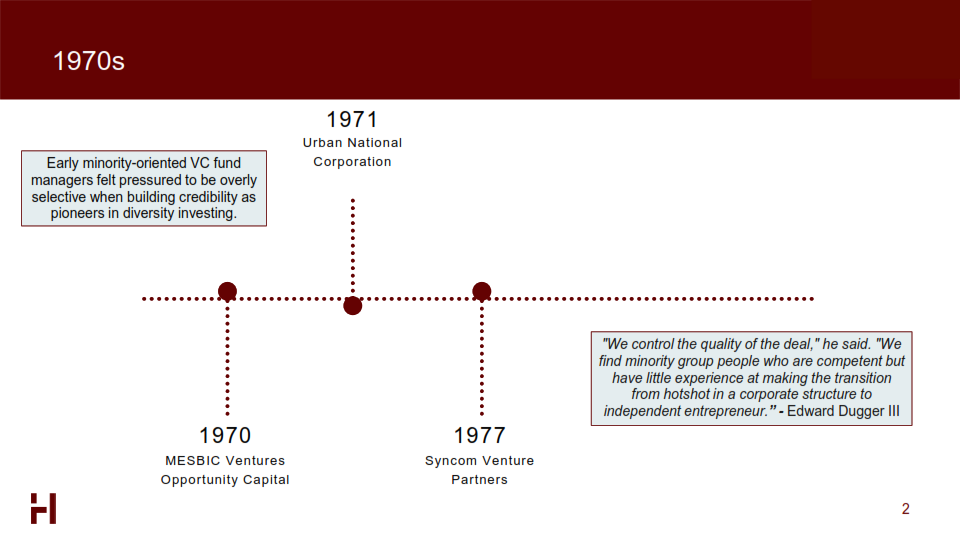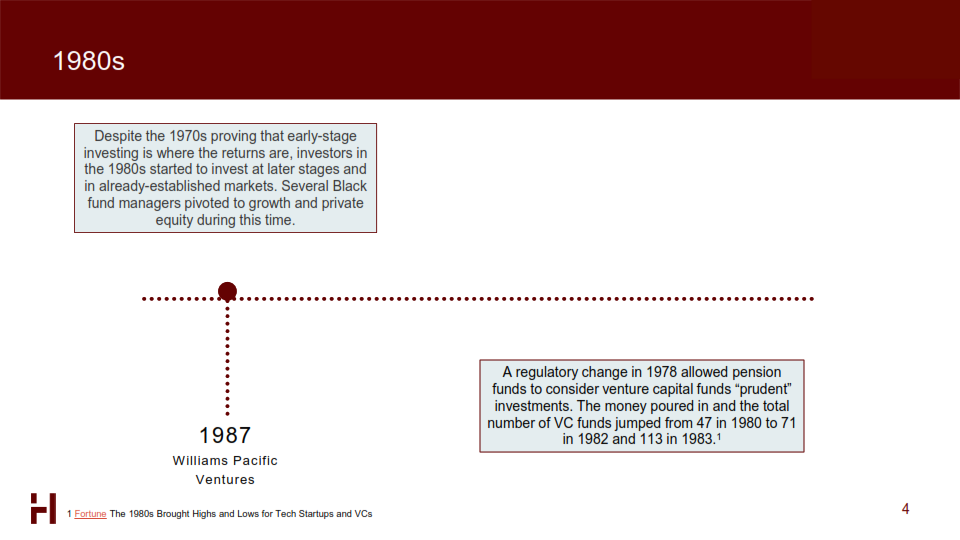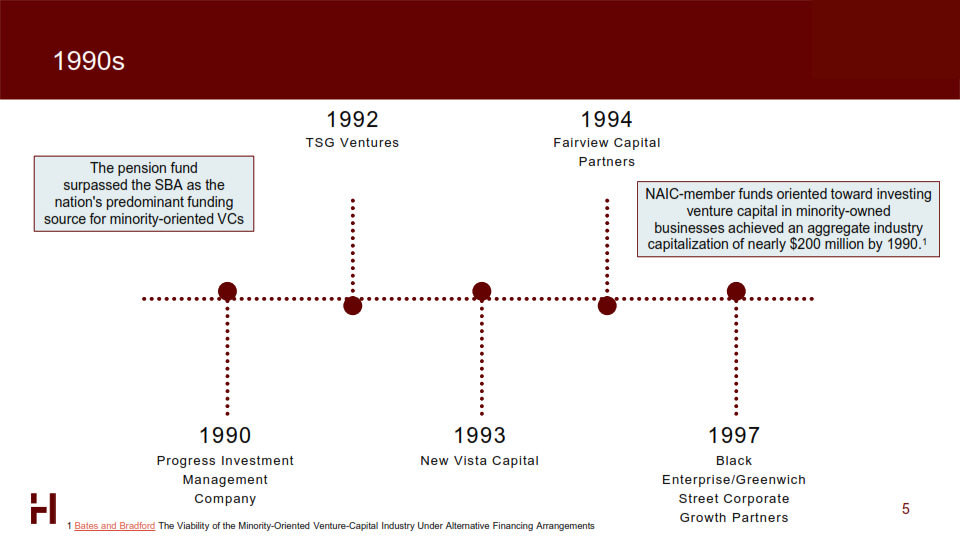 2000s – 2010s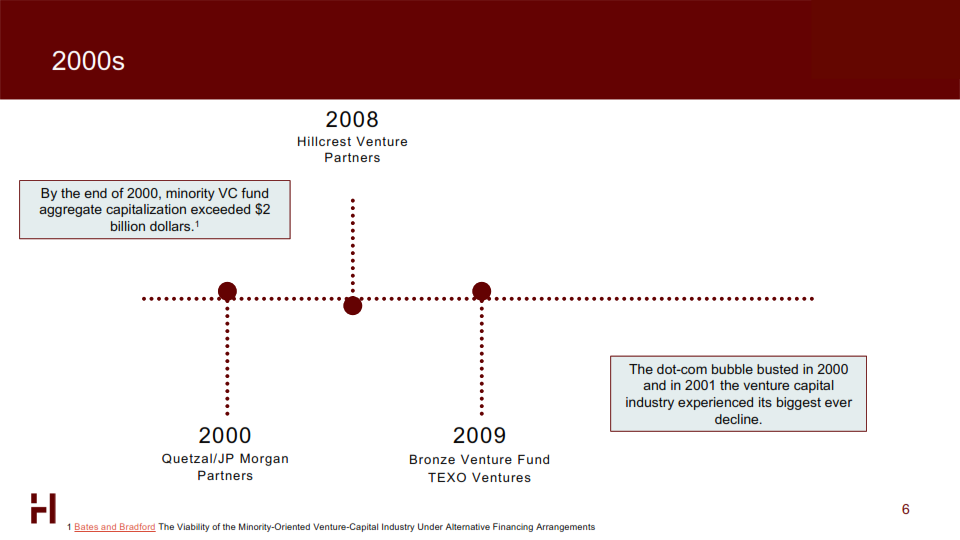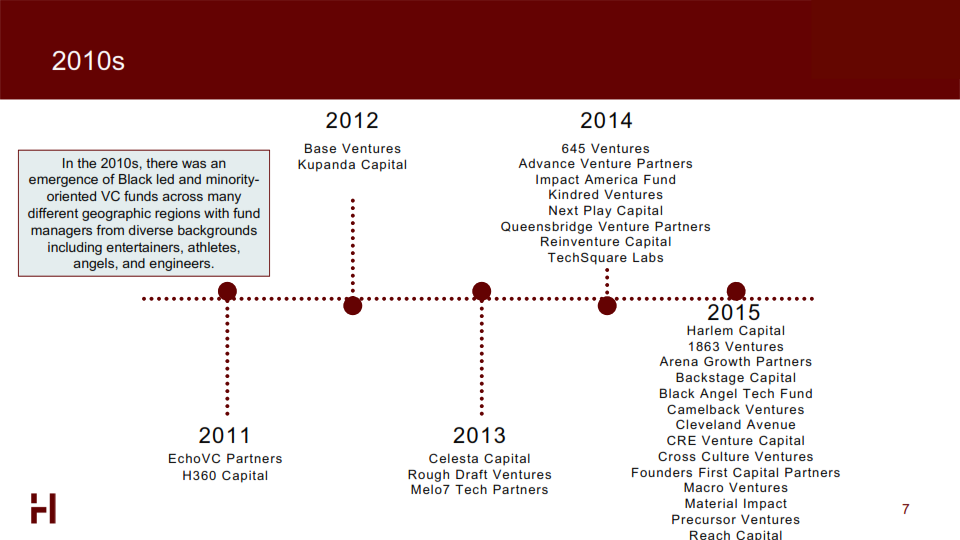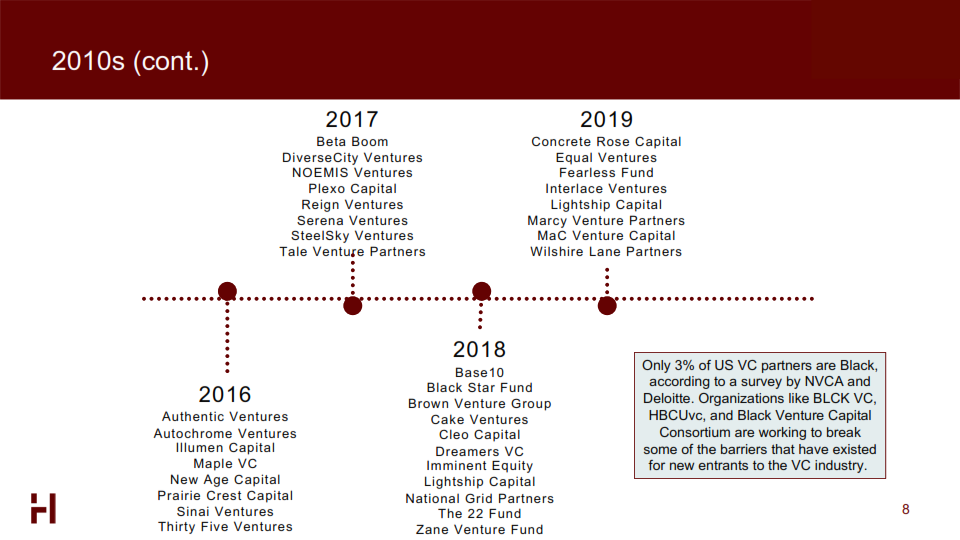 Full Presentation
Black-History-in-VC-Presentation-v5

Looking Ahead
It's our goal to inspire future Black fund managers by showing them the "hidden figures" of Black venture capital who changed the course of history. As the industry continues to become more diverse, it will be better positioned to drive inclusive innovation and economic growth in the community for years to come.
Stay up to date on all things Harlem Capital by subscribing to our monthly newsletter: Road to 1,000.