870 Black and Latino Startups That Have Raised $1M+ of Venture
by Harlem Capital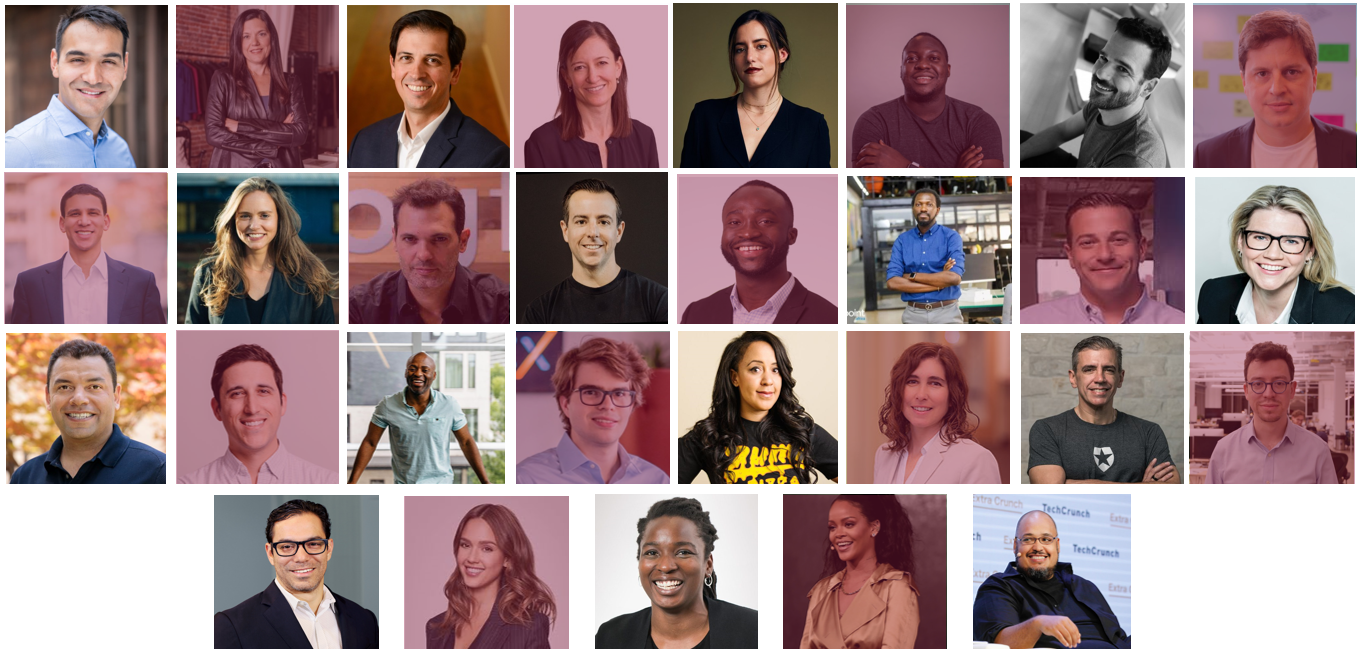 By Ariana Christina Linara (Winter 2022), Darius Johnson (Fall 2021) and Henri Pierre-Jacques (Managing Partner)
What's This?
At Harlem Capital, we believe data drives decisions so we are focused on tracking the pipeline of Black and Latino founders raising VC funding. We started tracking these startups with $1mm+ in funding four years ago and this is our fourth Diverse Founder Report. Below are some of the key findings from our research. Additional details can be found in our full report and all companies listed in this airtable.
What's New?
This is our first report collaborating with Crunchbase, which enabled us to expand the list from 277 companies to 870 companies that have raised $1M+ as well as show yearly raise trends. The 870 companies have raised $28.8B of capital with a median raise of $5.5M. Total capital raised increased from $2.7B in 2020 to $8.2B in 2021, with Latinos representing 60%. The wide range of late stage companies is a strong signal of a new tide and has led to 29 unicorns that have raised $13.5B totaling $92.0B in value. There is still concentration with 58% of companies based in California and New York. Finally, we saw 38 investors who have made 10+ investments.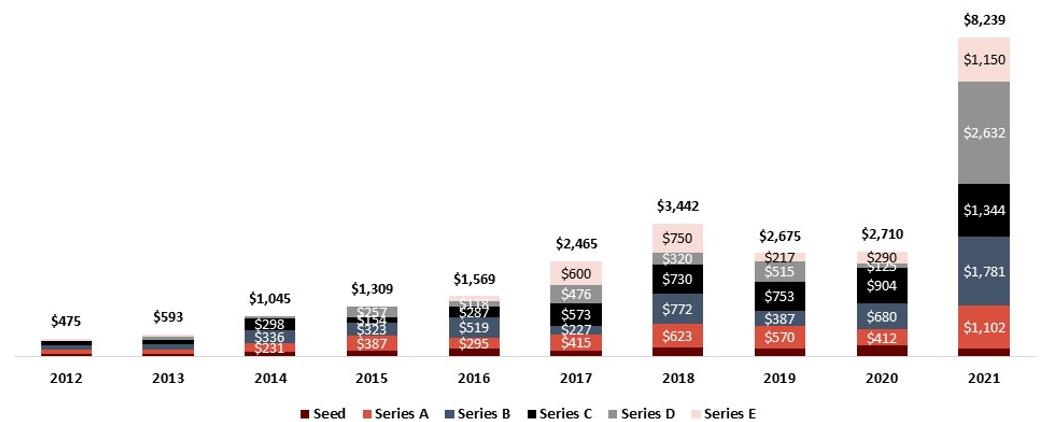 Who Are The Founders By Gender and Race?
Out of the 870 companies, 33% are women and 67% are men with women only receiving 20% of funding. Men have raised 1.8x more than women and Black men have raised 2.3x more than Black women when it comes to median capital raised. Latino men have the highest median raised of $7.5M. Compared to 2020, Latino led companies raised 3.1x more and Black led companies raised 3.0x more in 2021.
What Are The Biggest Rounds Founders Have Raised By Stage?
We found that even though Black women raised the biggest Seed rounds, Latino men raised the biggest Series C+ rounds. Also, the biggest raises were $500M Series E rounds.
What Industries Are They In?
This year's top industries are software, fintech, and healthcare representing 34% of all companies founded. Media & entertainment dropped out of the top four to number seven. The top industries by raise are also fintech, healthcare, and software totaling $11.5B of capital raised. Biotech and fintech have the highest median raise, but there are relatively consistent median raises across industries. Note that Web3 companies were tied for 10th at 22 companies, but only raised $321M. We expect Web3 to be in the top 10 in 2022.

Where Are The Companies Headquartered?
Similar to the overall venture landscape, 58% of the companies' headquarters are in California and New York. However, California and New York represent 69% of funding, with California based companies represent 44% of total funding. There are still large concentrations of founders in Florida and Massachusetts. Companies in Massachusetts, Washington, and California have the highest median raises between $9.0M and $14.0M.

When Were The Companies Founded?
The median company was founded in 2015, but 2017 founded companies have raised the most at $5.5B or 19% of the capital raised.

Who Are The Unicorns?
There have been 29 unicorns to date that have raised $13.5B totaling $92.0B in value. The median year of founding was 2014.
Who Are Their Investors?
Our report includes 2,949 investors across 870 companies. Leading the pack are 38 investors who have made 10+ investments and represent 14.3% of all 5,224 investments. The list includes 5 accelerators, 5 diverse-led funds and 4 corporate funds.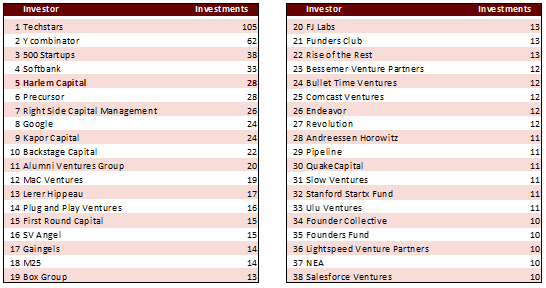 Conclusion
This year's report included more data than ever before thanks to our partnership with Crunchbase. We are excited to now have annual data to show the growth over time instead of just in aggregate. Funding has 5.0x'd since we started in 2016 and continues to deepen our belief in Black and Latino founders. We hope this report can serve as a guide to show investors who those founders are and serve as a reference for founders of color to know they aren't alone. There are hundreds of you building incredible businesses and we hope to support you.
Check out the full report and airtable to see full details and the list of 870 companies. This list certainly does not include all startups as Crunchbase was our primary source. We recommend founders update their Crunchbase pages to reflect the total capital raised and to be apart of the diverse founder spotlight so we know they are diverse.
To stay up to date on Harlem Capital news, subscribe to our monthly newsletter.