10 Latino/a founded startups that have raised over $100mm
by Harlem Capital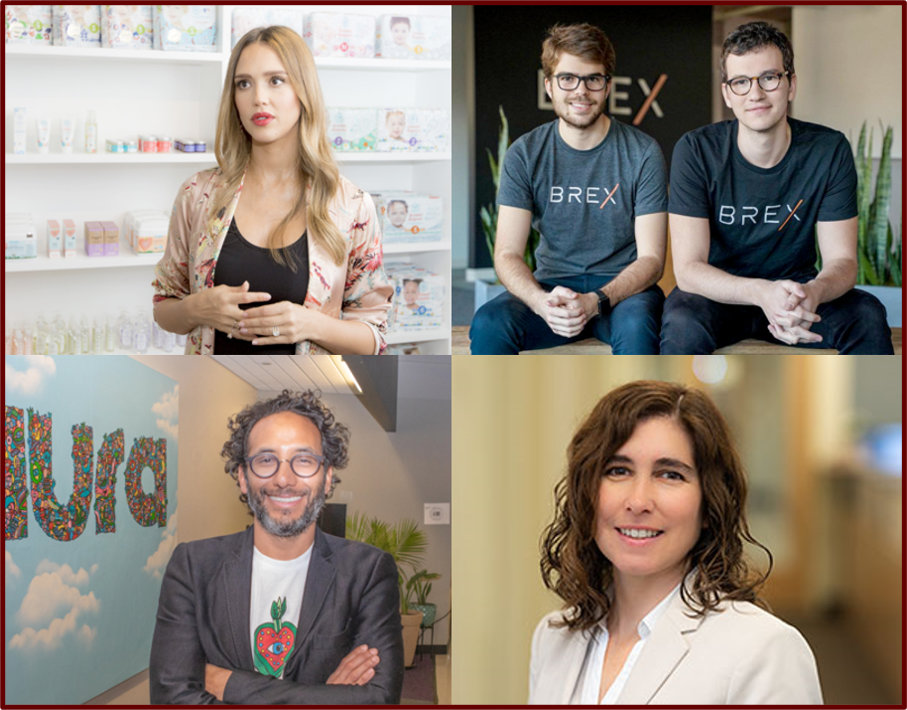 Just because Latino/a Heritage Month has passed, doesn't mean we stop highlighting the incredible work being done by Latino/as in tech. Latino/as represent the largest minority group in the US at over 18% of the population and are growing faster than any other demographic. Though the racial and gender disparity in funding continues to remind us of the progress to be made, we wanted to celebrate the efforts and triumphs of Latino/a trailblazers who are innovating across industries and proving what we already knew all along – that investing in underrepresented founders is profitable, not charitable.
Each of the founders below have raised $100mm+ from notable investors to disrupt a vast array of industries. This is the tip of the iceberg of the over 217 active Latino/a founders that have lent their expertise to building the next generations of businesses in fields spanning from biotech to fintech. Though our list is focused on US-based companies, VC funding in Latin America has more than doubled to $4.6bn in 2019. Unicorns like Brazilian fintech Nubank, and Colombian on-demand delivery platform Rappi continue to bolster a strong track record of innovation in the region.
In putting this together 2 key takeaways emerge:
1/ We note with disappointment the size and gender balance of this list, and while we spotlight these exceptional founders, we reiterate the urgency to broaden access to funding such that the elusive $100mm milestone becomes commonplace rather than extraordinary in the Latino/a tech community.
2/ Amongst this group of 14 entrepreneurs, a few trends emerge:
5 attended Stanford or Harvard for their undergraduate or graduate studies
Amongst those that didn't go to Harvard or Stanford, 3 have PhDs, 3 have Masters degrees and one is a famous actress
In total 9 have Masters or Doctoral degrees
Though this list of accolades is certainly indicative of the high caliber and deserving accomplishments of this group, it also brings us pause because we know that talent is not limited to these institutions, and equity isn't achieved in earnest by relying on their stamp of approval. Pedigree and advanced degrees are measures of credibility that are often imposed disproportionately on diverse founders, and further perpetuates the bias those institutions themselves suffer from. More thoughtful, holistic and merit based assessments and investment scorecards are steps in the right direction.
With that – we refocus on the following 14 entrepreneurs and trailblazers. If we missed anyone, or if you are or know a Latino/a founder that we can help propel to this list please get in touch!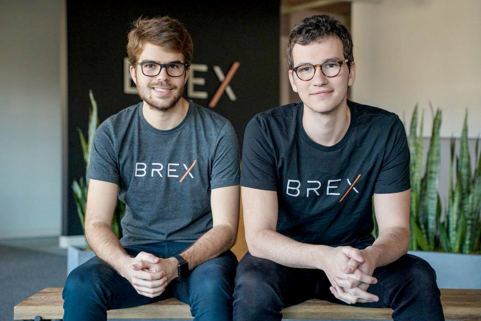 Pedro Franceschi & Henrique Dubugras
Co-Founders, Brex
Total funding: $732mm
Investors: Y Combinator, Kleiner Perkins
Proud Brazilians in Silicon Valley, Pedro Franceschi and Henrique Dubugras dropped out of Stanford to found unicorn Brex in response to problems they faced when trying to get a corporate credit card for their startup. Rather than force founders to risk their personal credit scores in those early days, Brex extends credit to startups and SMBs with no revenue based on their cash balance. The Y Combinator graduate is worth $2.6bn and is not Henrique and Pedro's first successful business. Their first company, Pagar.me, also in the fintech space, had processed $1.5bn in sales before being acquired in 2016.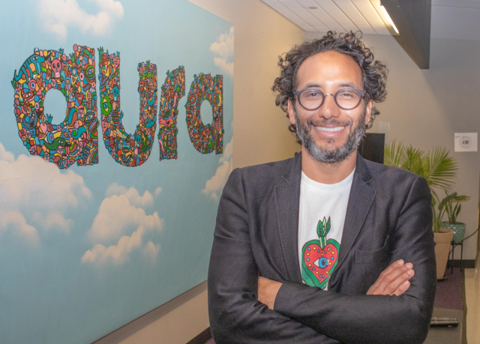 James Gutierrez
Co-Founder & CEO, Aura
Total Funding: $585mm
Investors: FirstMark, Revolution
James Gutierrez co-founded Aura in 2012 to provide equal access and opportunities to underrepresented communities, minorities, and people of color who remained unseen in traditional banking systems. Since 2014 its done over $800mm in loans to over 344,000 borrowers. Gutierrez's prior startup, Oportun (NASDAQ: OPRT), was also founded with a mission to fight for racial and economic justice for minorities and low income families. As the pandemic continues to disproportionately affect communities of color, Aura worked with customers to lower their payments to as little as $5 to keep them on track and continue to be a partner and a solution, rather than a problem. Though Gutierrez has recently stepped aside as CEO to pursue an independent financing that will help the company continue to thrive and avoid any conflicts as CEO, his fight for economic justice continues from the board room.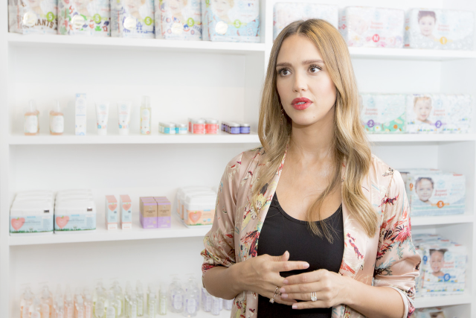 Jessica Alba
Co-Founder & Chief Creative Officer, The Honest Company
Total Funding: $503mm
Investors: Lightspeed Venture Partners, General Catalyst, IVP, L. Catterton
Not many people have succeeded in excelling in two distinct careers in their lifetime. Though it may seem commonplace now, Jessica Alba was a pioneer in sustainability, clean beauty and health living, lobbying in D.C. for stronger protections against toxic chemicals before founding The Honest Company in 2011. It took her 3 years to find the right partners and sell investors on her vision for an affordable, holistic lifestyle brand inspired by the belief that you can do well by doing good. The company is approaching over $350m in sales and was valued at $1bn in 2017. Honest's 'give back' scheme, which Alba fought to maintain despite investor pushback, has donated over 22mm products and 18,000 employee volunteer hours.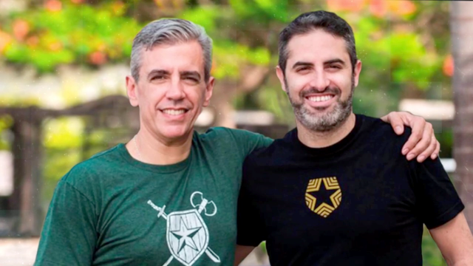 Eugenio Pace & Matias Woloski
Co-Founders, Auth0
Total Funding: $332mm
Investors: Bessemer Ventures Partners, Sapphire Ventures
Eugenio Pace and Matias Woloski have taken Auth0 from an idea to a $1.9bn company serving 2,000 enterprise customers across 70 countries in 7 years. Founded in 2013 while living 7,000 miles apart, Pace & Woloski have grown Auth0 into a leading identity management company that secures tens of millions of logins per day and has created industry-standard tools, content and services. Auth0 is their second time founding a company together, the first being a startup in Argentina that Pace credits with teaching him how to deal with adversity and challenges.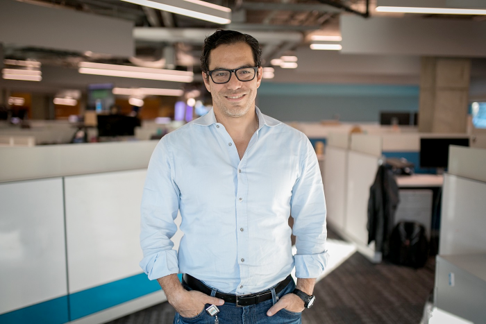 Manuel Medina
Co-Founder, Outreach
Total Funding: $289mm
Investors: Lone Pine Capital, DFJ Growth
Manny Medina's 2014 pivot launched Outreach from the brink of shut down to a $1.3bn customer sales engagement platform that helps customers automate and streamline communication with sales prospects. Moving to the US from Ecuador for college, Medina started his career at Amazon and Microsoft before deciding to launch his own venture. Outreach has since grown to a 550-person company that counts DoorDash, DocuSign and Tableau as customers. Medina continues to buck the trend – providing his employees who are parents $100 per week to support their children's education needs, offering additional support for families impacted by COVID-19, and holding back on applying for PPP loans despite pressure from investors.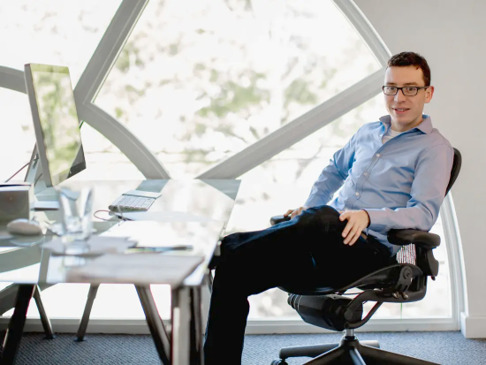 Luis Von Ahn
Co-Founder, Duolingo
Total Funding: $148mm
Investors: USV, NEA, Kleiner Perkins, CapitalG, General Atlantic
Whether you know it or not, you likely interact with Luis Von Ahn's inventions every week. A former professor at Carnegie Mellon and MacArthur Fellow, Von Ahn invented CAPTCHAand sold two companies to Google, including reCAPTCHA – the computer-generated bot prevention tool we've all encountered online that simultaneously helps digitize books and train autonomous vehicles. Known as the father of crowdsourcing, Von Ahn hails from Guatemala, whose broken education system inspired him to found Duolingo in 2011 to democratize language learning and increase social mobility. Duolingo now counts 200 million users and has been valued at $700 million.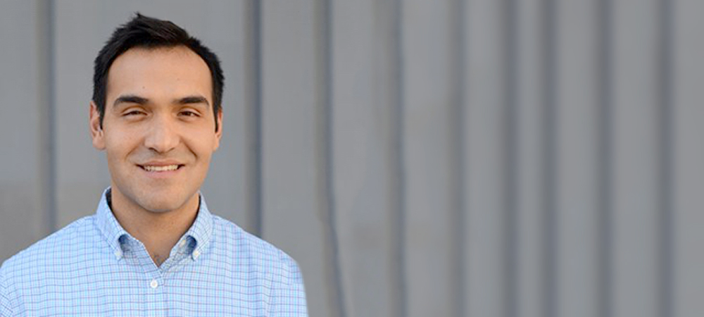 Eduardo Medina
Co-Founder & COO, BetterUp
Total Funding: $145mm
Investors: Lightspeed Venture Partners, Threshold Ventures (formerly DFJ)
Eduardo Medina founded BetterUp in 2013 and built the first leadership development platform combining human expertise, the latest advances in scientific research, and AI/ML to deliver personalized one-on-one coaching and sustainable behavior change. Today, the company has over 1,000 coaches who hold licensed therapist or executive coaching credentials and is valued at $710mm. Aside from partnering with over 100 enterprise customers including the likes of Airbnb and Equinix, Medina has a passion for education and diversity, and serves in leadership capacities for Youth Leadership America, De Marillac Academy and Malama Honua Charter School.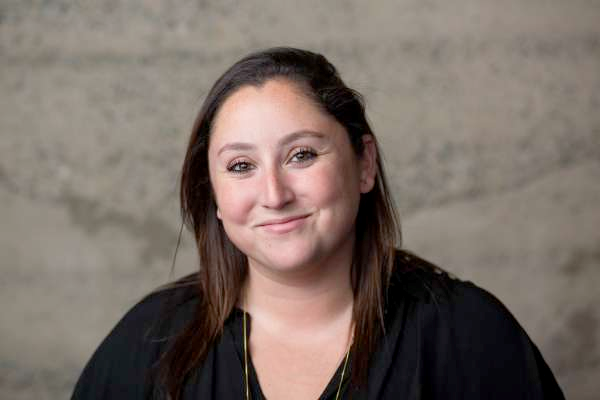 Alexandra Marshall
Co-Founder & Former Head of Customer Experience, HealthIQ
Total Funding: $137mm
Investors: First Round Capital, Andreesen Horowitz
Though Alexandra Marshall is now at First Round Capital, she first co-founded one of their portfolio companies, Health IQ, a company that's improving how the health conscious get their life insurance by providing better rates, better underwriting and better science. The company has since reached over $21 billion in client coverage and is adding an additional $2 billion every few weeks. As a founder who identifies as LGBTQ+, female, white and Latina, Marshall has also helped build communities around her including Latinx VC and @ByWomenVCs to improve representation, broaden access to capital and amplify diverse voices in the VC ecosystem.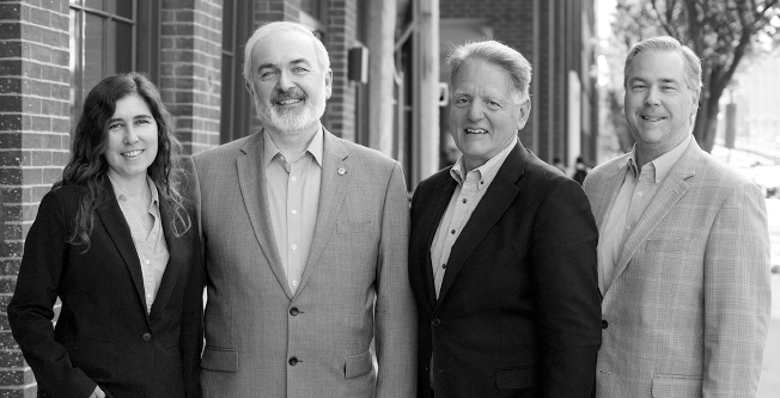 Isabel Aznarez & Adrian Krainer
Co-Founders, Stoke Therapeutics
Total Funding: $130mm
Investors: Apple Tree Partners
Prior to co-founding Stoke Therapeutics, Dr. Isabel Aznarez was a Research Investigator with Prof. Adrian Krainer, whose lab she joined as a postdoctoral fellow in 2008. Sharing both a common heritage, as both were born in Uruguay, and a passion for addressing genetic diseases, the pair co-founded Stoke Therapeutics with the goal of targeting pre-mRNA splicing to develop medicines to treat the underlying cause of genetic diseases. Both have received numerous recognitions for their research in the field, and the company IPO'd in June 2019.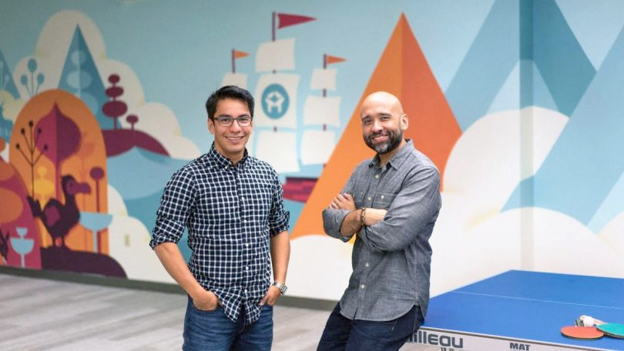 Elias Torres & David Cancel
Co-Founders, Drift
Total Funding: $107mm
Investors: Sequoia, General Catalyst
David Cancel and Elias Torres are the founders of Drift, an AI-powered sales software startup bringing in eight-figures in revenue and valued at $360mm as of 2018. Their prior company, Performable, was acquired by Hubspot for $20mm. Equally impressive as their track record as serial entrepreneurs are their journeys through tech. Torres moved to the US from Nicaragua at 17 and, inspired by the computer his mother got him, decided to study computer science and got his first job cleaning offices before working his way up to IBM. Cancel, the son of Ecuadorian and Puerto Rican immigrants, grew up in New York and taught himself English at age 5 by watching TV shows. Both grew up in low-income households and were raised by single mothers – and both run Drift with the philosophy of changing the face of corporate America and supporting representation of Latino/as in tech.

Harlem Capital had the privilege of interviewing Elias Torres for the More Equity podcast. Listen to his episode here.
Conclusion
At Harlem Capital, we're on a mission to change the face of entrepreneurship by investing in underrepresented founders. If you're a Latino/a founder, reach out to us via our form at harlem.capital/pitch. We're excited to hear from you!
Also, stay up to date on Harlem Capital by subscribing to our monthly newsletter.
Thanks to our fellow, Vivien Sung, for her writing this piece.