WATCH: Harlem Capital MORE EQUITY Pitch Competition
by Harlem Capital
We are excited to announce the winner of our first MORE EQUITY pitch competition. Congratulations to Sydney Davis and the entire Tequity team! The judges – Jewel Burks Solomon, Jenny Fielding, and Lolita Taub – were hugely impressed by your pitch and we are all eager to watch you and your business flourish.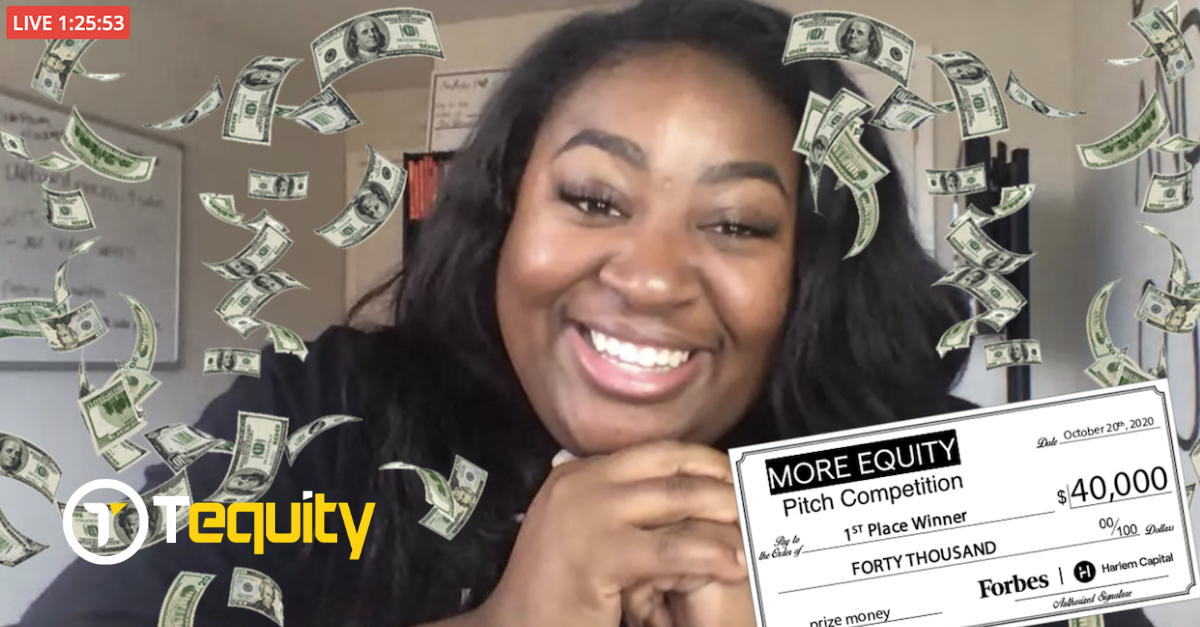 As a VC firm committed to changing the face of entrepreneurship, we initiated the MORE EQUITY Pitch Competition to provide valuable opportunities and resources for under-represented founders outside of our portfolio. Through the pitch competition we offered the five finalists unique access to notable investor networks, free marketing services through our Diversity Marketing Consortium partnership, and 50K in total cash prizes.
We were thrilled to see over 225 talented and diverse founders apply to compete. The pool of applicants we reviewed was highly competitive and representative of a multitude of different backgrounds and industries.
Demographic Highlights: 50% women founders, 60% Black founders, 14% LatinX founders
Top 5 Industries Represented: Education, Health & Wellness, E-Commerce, Software, Marketplaces
The Winners:
First place winner, Tequity, will receive a $40K cash prize, free banking for one year at Grasshopper Bank, $50K in marketing services from the Diversity Marketing Consortium, and an interview with one of the TechStars Managing Directors for their accelerator program.
Derek Canton, CEO and Founder of Paerpay, the second place winner secured a $10K cash prize, $30K in marketing services from the Diversity Marketing Consortium, and a referral to over 50 TechStars accelerator programs.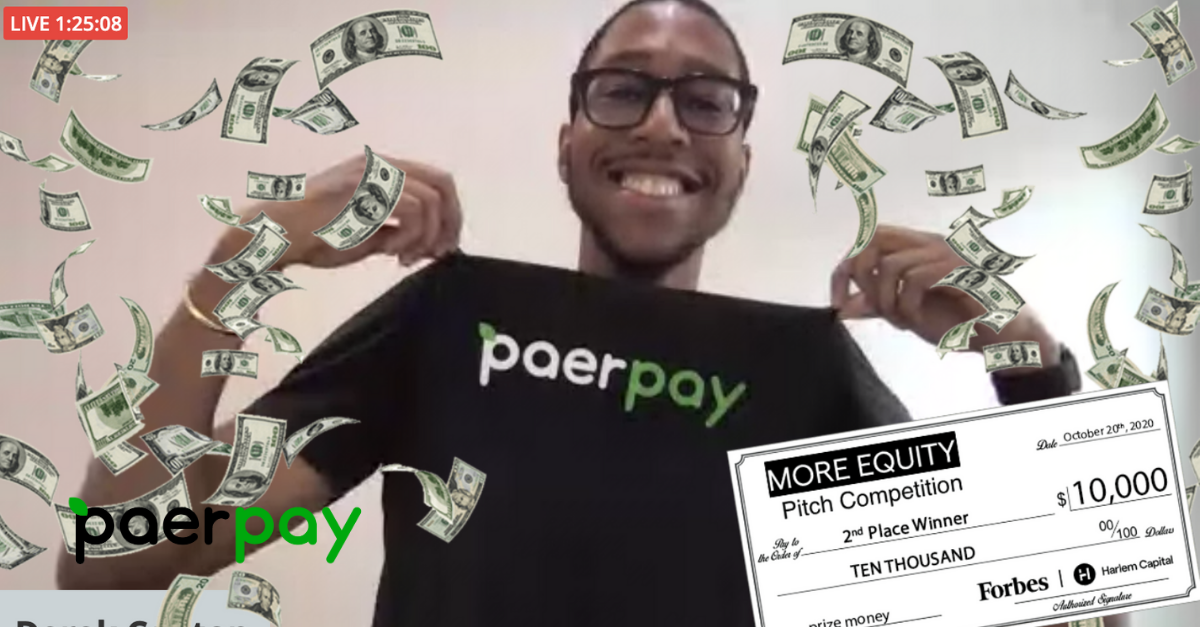 The remaining finalists, DiaM Life, Lelu, and Thimble.io, will gain access to $10K in services from the Diversity Marketing Consortium, and a referral to over 50 TechStars accelerator programs.
More Equity Pitch Competition Highlights
In addition to watching rising startup founders pitch for a chance to win, we also brought together inspiring speakers who discussed key issues about inequity in venture capital and provided sound advice for emerging fund managers, investors, operators, and aspiring VCs.
Key takeaways from fireside chat with Founder and CEO of Founder Gym, Mandela SH Dixon, and Harlem Capital Managing Partners, Henri Pierre-Jacques and Jarrid Tingle:
1. Our firm, Harlem Capital, is the youngest, most diverse VC firm in the country, but getting here wasn't easy. We had to be persistent, prepared, data-driven, and focused.
2. VC isn't all dollar signs for us, it is about relationships. It is people and relationships that will drive our long term success.
3. For founders: Don't take "no" too seriously. A no from us – or any investor – doesn't mean your business isn't good, it just is not a good fit for an investment right now.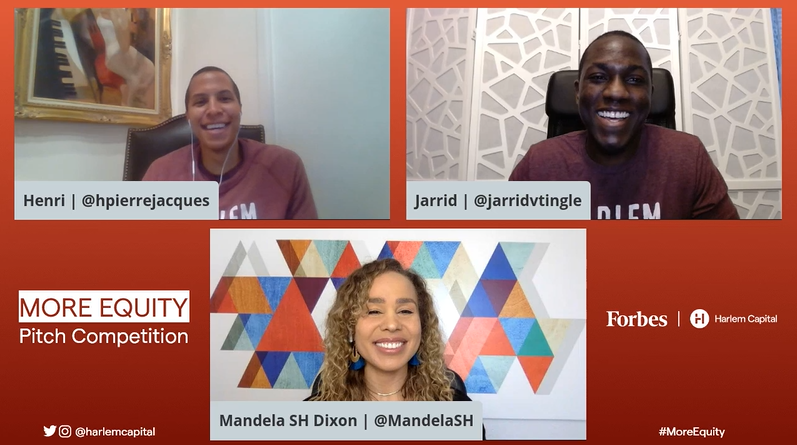 Lightning talk with Founder and CEO of CashDrop, Ruben Flores-Martinez, and Harlem Capital Senior Associate, Gabby Cazaeu, highlighted Ruben's journey from immigrant to VC-backed founder.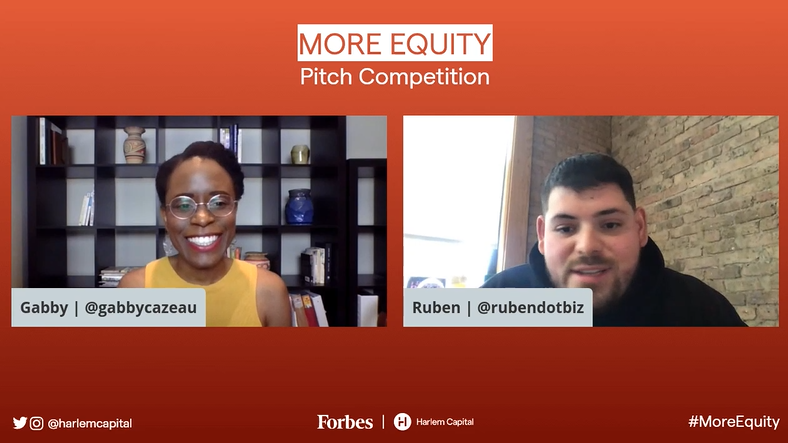 Ruben faced a number of challenges to get where he is today, but he was "determined not to become a statistical casualty" and shared that "instead of putting me down it lit a fire under me." Now he's helping merchants across the country thrive with CashDrop,a simple and powerful ordering tool that empowers businesses to set up a storefront in minutes .
During the Harlem Capital Choice Session current and former HCP interns including Michael Bervell, Adrianna Samaniego, Kim Patel, and Savannah Johnson talked about their experience working with Harlem Capital. They highlighted how the program serves as a launchpad for diverse investors who might otherwise be overlooked and underestimated.
How can I participate in the next Harlem Capital event?
We are always finding ways to support under-represented founders within and outside of our portfolio companies. The best way to stay apprised of upcoming opportunities is to subscribe to the Harlem Capital newsletter and follow us on Twitter.
THANK YOU!
Finally, a heartfelt thank you to everyone who made this event possible, especially the pitch competition applicants, Forbes – our event partner, and sponsors: TPG, Grasshopper Bank, Lerer Hippeau, M12, RSM, and TechStars.
We also couldn't have done it without our host Mandela SH Dixon, judges Jewel Burks Solomon, Jenny Fielding, and Lolita Taub, speakers, and the West Peek virtual event production team led by Trévon Hill. We hugely appreciate all that you've done to make our first More Equity pitch competition a success. Thank you, thank you, thank you!