Harlem Capital Invests in ProSky, a Salt Lake City HR Software Company
by Harlem Capital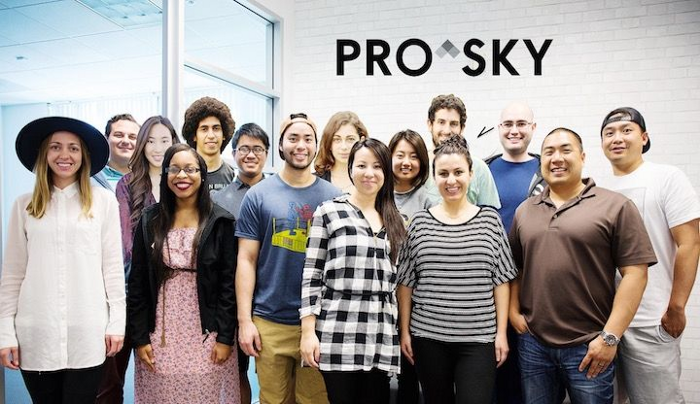 Harlem Capital is excited to announce its investment in ProSky, an HR software company that enables companies to evaluate candidates and develop employees through succession pathways, so they can recruit, hire, and retain the best talent. Launched in 2015, ProSky is based in Salt Lake City, Utah, and led by co-founders and siblings Crystal Huang (CEO) and Matthew Ang (COO). Previously, ProSky raised the largest seed round in 500 StartUps Batch 11 with a woman CEO.
Henri Pierre-Jacques, Managing Partner at Harlem Capital, first met Crystal in July 2019. Henri states, "I love this story because Crystal first reached out cold via email and we have gotten to know each other these past two months. There was little reason for our paths to cross, but after meeting her and Matt in their office in Salt Lake City, I was sold that they had built an incredible business and were the right team. The answer to 'why are you uniquely the one to solve this problem?' was clear to me and I am excited to be on this journey with them and the ProSky team."
Crystal shares her perspective of why she reached out to Harlem Capital. She explains, "ProSky has been in a fortunate position where we've had a lot of investors reach out to us. It was quite a few months of meetings where I was speaking to incredible firms with little to no minority and women representation. While we were offered quite a few term sheets, my founding team did not feel passionate about the potential partnerships. I have always felt that we have been successful because of the strong advice and network our own group of diverse investors have brought to us and I was determined to continue to look for similar partners. An investor suggested I speak with Harlem Capital and since then, it has been nothing short of energetic conversations and ideas about building our company."
The Human Capital Management (HCM) software market is expected to reach $23.5 billion by 2022 at a 3% CAGR. Where companies were once focused on software for feedback, engagement, and performance reviews, the landscape has evolved to include productivity, rewards management, and communication tools. One 2019 study found that companies use on average 9 core talent applications across their workforce. There is an increasing need to serve employees holistically and efficiently, while remaining agile to the dynamic future of work.
ProSky serves customers through their comprehensive platform that incorporates all parts of human capital management including performance management, evaluations, succession planning, applicant tracking systems, and manager-employee communication. ProSky's consolidated tools enables all HR professionals, from Chief Human People Officers to recruiters, to better serve talented employees and meet their organization's needs.
"In the last decade, HR has been diluted to an administrative and recruiting position. In recent years, we have seen a surge in companies investing into organization development spearheaded by a CHRO, but with little to no tools to support their role and ideals," shares Crystal. She continues, "ProSky is one of the only platforms that supports the organization with pathways for employees and candidates. Pathways, in turn, support upward mobility in an organization while providing the structure and intelligence a CHRO needs to improve the health of the organization."
Harlem Capital is proud to partner with ProSky and support the organization's growth and mission to empower HR professionals and employees.
About Harlem Capital
Harlem Capital Partners (HCP) is a New York based early-stage venture capital firm on a mission to change the face of entrepreneurship by investing in 1,000 diverse founders over the next 20 years. Please reach out to us at deals@harlem.capital if you are a founder seeking capital.